Bite-Sized Exercises for All
How Can More Movement Lead to More Life?
The benefits of exercise are wide-ranging and well-documented. Exercise is an accessible behavioral tool to slow and reverse the development of chronic diseases such as diabetes, heart disease, and dementia. Physical therapists use exercise, along with other movement-based modalities, to resolve physical symptoms, reverse disease processes, and promote overall fitness.
Move More → Live More
Still, many US adults – and especially older adults – are not meeting expert recommendations for physical activity, which call for 150 minutes of moderate intensity physical activity (or 75 minutes of vigorous activity) and 2 days of muscle strengthening activity. Recent estimates show that only 46.9% of US adults meet one of the two guidelines.
What population-level effects might we expect if more individuals exercised more regularly?
The study mentioned below aimed to research exactly that…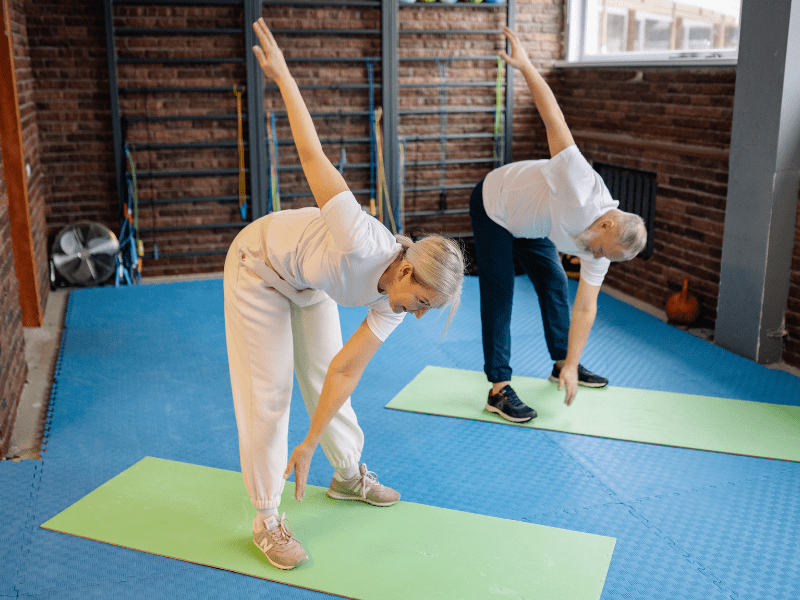 What the Science Says:
This 2022 population-based study published in JAMA showed that increasing physical activity among US adults could prevent a significant number of deaths related to chronic disease.
In their cohort of 4,840 participants, increasing moderate to vigorous physical activity (MVPA) by 10, 20, or 30 minutes per day was associated with a 6.9%, 13.0%, and 16.9% decrease in the number of deaths per year, respectively.
Expanding their estimation to the US population, they concluded that…
Adding 10 mins/day of MVPA resulted in an estimated reduction of 111,174 preventable deaths,
Adding 20 mins/day of MVPA resulted in an estimated reduction of 209,459 preventable deaths, and
Adding 30 mins/day of MVPA resulted in an estimated reduction of 272,297 preventable deaths.
Authors highlight that, although increasing activity may not be possible for everyone, adding exercise has the potential to reduce preventable deaths across the US population.
This study also demonstrates the powerful benefits of intense, short duration (<30 minutes) physical activity. These bite-sized exercise sessions, sometimes called "movement snacks" can be a perfect addition to one's daily routine to begin leveraging the immense benefits of physical activity in small but achievable amounts.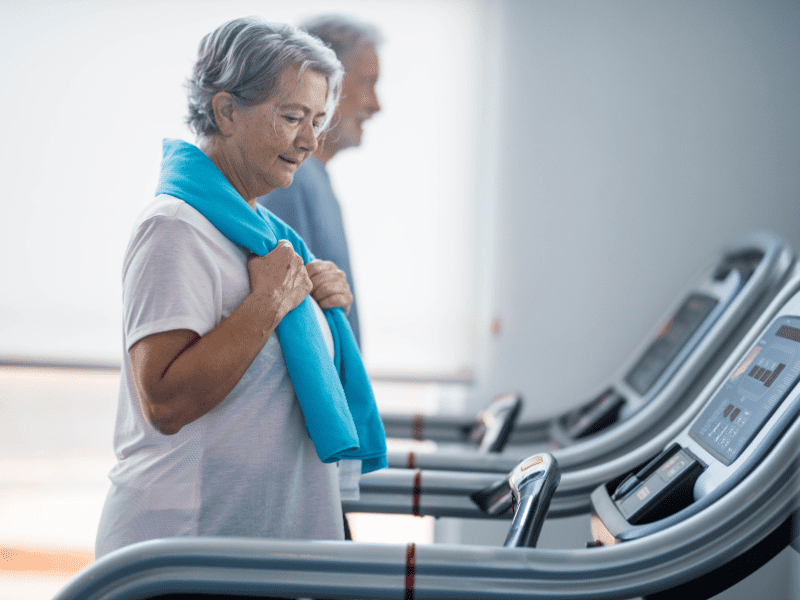 Movement Snacks
Breaking down exercise goals into smaller, more focused, and more attainable blocks can increase levels of participation and satisfaction. And as we learned above, even 10 minutes can have a significant health impact.
Are you having difficulty with consistency or accountability with your current exercise routine? Our team can help! A session with a MovementX physical therapist or personal trainer can help you identify areas for improvement and shape your exercise program to meet your goals.
Additionally, MovementX created a specialized online exercise community for people 60+ called AgeProof Your Body, which offers an array of weekly exercise classes and other resources for healthy aging.
AgeProof Your Body uses 10-minute strength circuits and other exercise formats that are a perfect movement snack for older adults! Check out their exercise library for accessible, scalable exercise options and ideas.
The benefits of exercise are innumerable. And even 10 minutes of additional exercise per day can result in meaningful change – both in individuals and across the population.
Put simply, move more → live more.
References:
https://jamanetwork.com/journals/jamainternalmedicine/fullarticle/2788473

https://www.cdc.gov/physicalactivity/basics/adults/index.htm

https://movement-x.com/movement/how-can-a-physical-therapist-help-me-exercise/

movement-x.com
AgeProof Your Body is a specialized online exercise community for anyone 60+ who wants to stay healthy, active, and strong from the safety of home. Designed and lead by the trusted physical therapists at MovementX, this virtual community exists to help you gain strength, improve balance and flexibility, and ensure you can move your best and live your best—regardless of age.