Specialized services for runners to improve their performance, stay injury-free, and achieve their most ambitious goals.
Request a Session
Ready to start moving your best so you can keep running your best? Fill out the form to request a session of your choice with our team.
Our coordinators will ensure you're matched with the absolute best running physical therapist who specializes in the care you need.
In addition to the 3 services listed above, we also offer dry needling and other specialized physical therapy treatments for runners.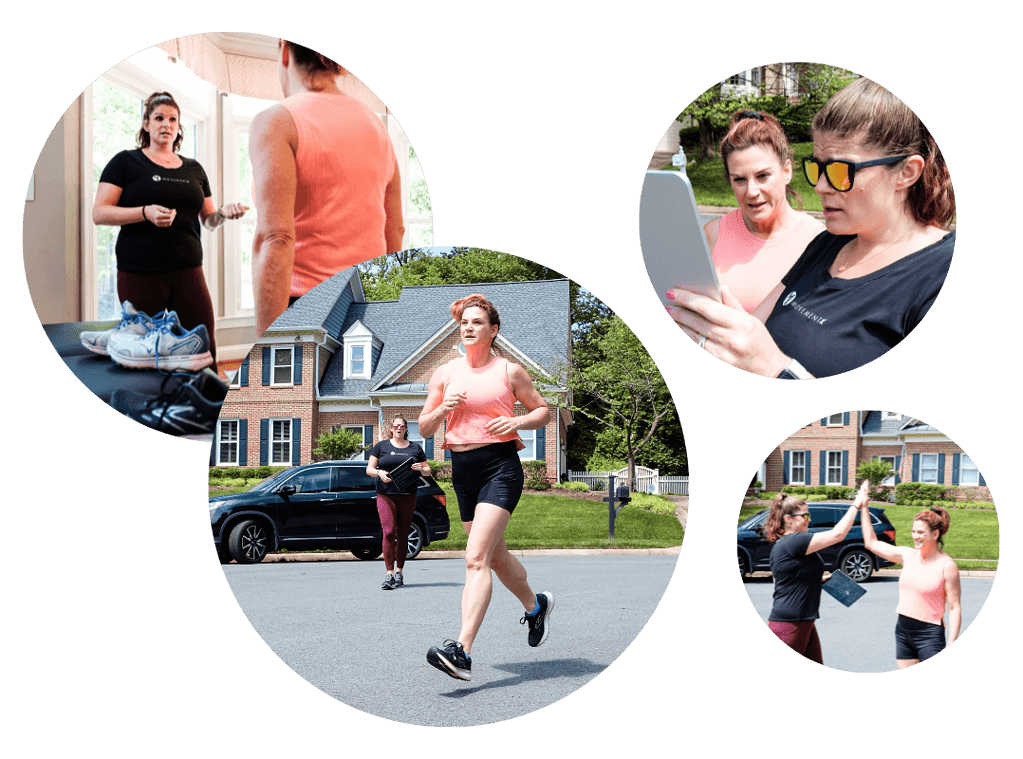 ★ ★ ★ ★ ★

"Dr. Meg Pezzino with MovementX helped me diagnose, treat, and rehab a running-related injury. She helped put me back together and become a faster runner than before the injury. An awesome doc and person; I highly recommend her! 2 years and several marathons later, I'm still recalling helpful cues and form drills to help stave off injury. Thank you, Meg!"
-Brent
"I had a running evaluation with Dr. Scott McAfee from MovementX. He was so thorough, and he provided me both on the spot recommendations for improvement and a follow up comprehensive running report with exercises to build my strength and speed. My running has improved significantly. I am fully sold on MovementX as a great team of PTs who are totally committed to your health and well being."
-Robin
"Dr. Morgan Petro is an absolute gem to work with. I've had two sessions with her so far to address some tendon issues, and I'm already feeling improvements. She literally goes out of her way to meet and help me—and even kept going when it started to rain on us! She is thorough with her diagnosis and effective in creating a personalized, strategic treatment plan."
-Debbie
Meet Our Running Specialists
Our nationwide team of physical therapists provide specialized care for runners.
Questions? Let's Chat.
If you're unsure who to book with or have questions before getting started, our team is here to help.
CONDITIONS WE TREAT
Seeing a Specialist Makes a Difference
MovementX physical therapists specialize in the treatment of several running-related physical conditions. Whether you are looking to eliminate pain, optimize your stride mechanics, set a personal record in an upcoming marathon, or recover from plantar fasciitis, we're here to provide you with expert care for your specific goals.
TELEHEALTH PHYSICAL THERAPY
Virtual Care for Runners. Anywhere.
MovementX has pioneered several options for effective online physical therapy care. Whether through FaceTime, Zoom, or Google Meet, you can work directly with any of our physical therapists to get your questions answered and goals met. After signing up, ask your physical therapist what virtual options may be best for your specific plan of care.