Stay on Your Feet:
Evidence-Based Falls Prevention in Older Adults
Falls prevention is a particularly relevant topic for older adults. Defined as "the sudden, involuntary transfer of the body to the ground and at a lower level than the previous one," falls are the leading cause of fatal and nonfatal injuries in older adults (2). More than 1 in 4 older people fall each year (3), and less than half tell their doctor (4).
Despite the prevalence of falls in the older population, it is important to recognize that falls are not a normal part of aging. Some falls are inevitable, but most falls can be prevented using exercise and other research-backed strategies.
This blog will further describe these strategies in more detail and give older adults tools to assess their risk for falls, as well as lower their risk through exercise, home modifications, and more.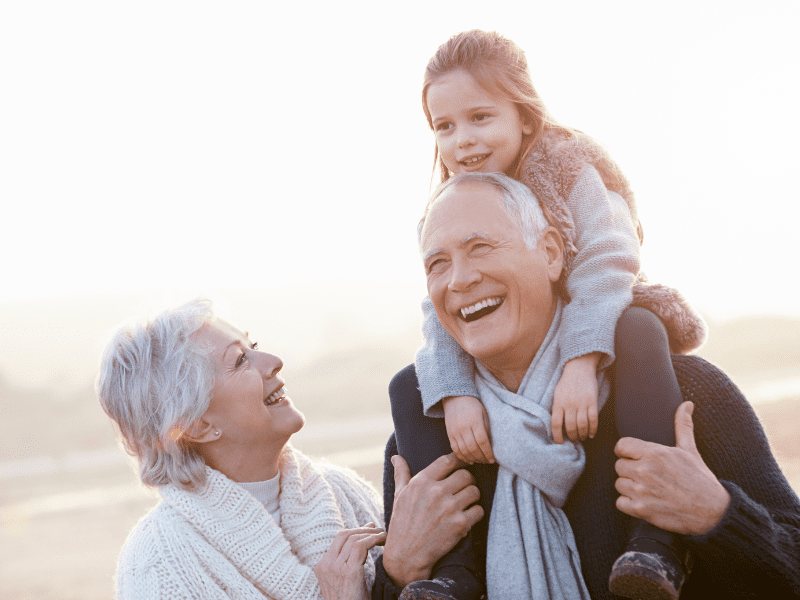 Understanding Fall Risk
A person's fall risk is determined by examining an array of factors including their medical history, current health status, personal or environmental factors, and more.
Risk factors for falls include:
Previous history of falls

Falling once doubles your chances of falling again (5)

Lower body weakness
Vitamin D deficiency
Imbalance or walking difficulty
Use of certain medications
Vision problems
Home or environmental hazards
These factors can be combined with physical performance tests (i.e. strength or balance tests) to create a clear image of one's current risk. These assessments often have evidence-based normative scores that can help people compare their scores to others in the same demographic.
For instance, the AgeProof Assessment, which we use with our online exercise community AgeProof Your Body, offers four standardized tests to measure functional strength, mobility, and balance in older adults.
We recommend talking to your physician or physical therapist to determine your specific risk for falls, but there are overarching considerations for falls that we can consider across the entire older adult population.
Common Injuries from Falling
Falls can have serious consequences for older adults.
In 2018, unintentional falls accounted for over 90% of injury-related emergency department visits and hospitalizations in people over 65+ (6).
Common sites of injury resulting from falls include:
Fractures

Hip or pelvis fracture
Wrist fracture
Upper arm/humerus fracture

Head injuries
Hematoma (i.e. internal bleeding)
Joint sprain or dislocation
Laceration
Other soft tissue (i.e. muscle, tendon, connective tissue) injuries
Importantly, osteopenia and osteoporosis, and other bone-related health conditions can predispose a person to fractures in the case of a fall.
While most falls do not result in sufficient injury to warrant medical attention, some falls can lead to significant injury and should be prevented as much as possible.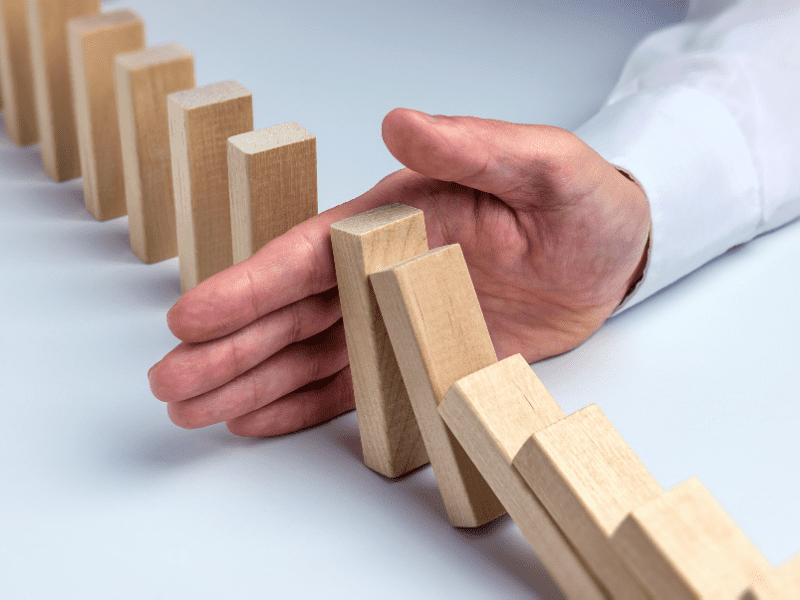 Preventing Falls: Strategies for Success
Fortunately, many low-cost fall prevention strategies are widely accessible to older adults.
These include (7):
Medication review
Vision & footwear intervention
Risk management for osteoporosis & fracture
Risk management for cardiovascular conditions
Education about fall prevention at home
And our absolute favorite,
For older adults at risk of falling, exercise – preferably that which is guided by a physical therapist – is likely the single-best tool to lower the risk for falls.
After assessing risk using the AgeProof Assessment or other standardized testing, physical therapists can utilize exercise and other interventions to manage pain, promote function, and minimize the risk of injury in people with underlying fall risks, such as balance or walking impairments.
The Benefits of Physical Therapy At Home
In-home physical therapy can also bring care directly to your home environment, allowing providers to examine your bedroom, bathroom, kitchen, and other areas where falls regularly occur.
For example, loose rugs, slippery floors, clutter, poor lighting, step hazards, and unsafe rails can all contribute to a riskier home environment.
Additionally, physical therapists can also help you pay attention to behavioral risk factors, such as rushing, not paying attention to the environment, and poor safety practices with ladders and other equipment.
Overall, a physical therapist is well-suited to guide you through a comprehensive assessment and treatment plan related to your individual experiences and goals.
Conclusion
As society ages, falls prevention will remain a relevant topic for older adults, their families, and their care providers.
Publicly available resources, such as those provided on a national level by the CDC and those provided on a local level by your nearby community centers, can help older adults find additional avenues to learn about fall prevention.
In addition, our online exercise community, AgeProof Your Body, provides specialized weekly exercise classes promoting strength, balance, and mobility in older adults. We offer free two-week trial memberships for anyone looking to stay active from the safety of home.
Plus, a consultation with a trusted MovementX physical therapist is always a click away.
Falls are common but preventable. We hope this article has shed light on some accessible strategies for older adults to assess and manage the risk of falls across their lifespan.
References
Pasquetti P, Apicella L, Mangone G. Pathogenesis and treatment of falls in elderly. Clin Cases Miner Bone Metab. 2014 Sep;11(3):222-5. PMID: 25568657; PMCID: PMC4269147.

Centers for Disease Control and Prevention, National Center for Injury Prevention and Control. Web–based Injury Statistics Query and Reporting System (WISQARS)[online]

Bergen G, Stevens MR, Burns ER. Falls and Fall Injuries Among Adults Aged ≥65 Years — United States, 2014. MMWR Morb Mortal Wkly Rep 2016;65:993–998. DOI: http://dx.doi.org/10.15585/mmwr.mm6537a2

Stevens JA, Ballesteros MF, Mack KA, Rudd RA, DeCaro E, Adler G. Gender differences in seeking care for falls in the aged Medicare Population. Am J Prev Med 2012;43:59–62.

O'Loughlin J et al. Incidence of and risk factors for falls and injurious falls among the community-dwelling elderly. American Journal of Epidemiology, 1993, 137:342-54.

https://www.cdc.gov/mmwr/volumes/70/wr/mm7018a1.htm

Montero-Odasso MM, Kamkar N, Pieruccini-Faria F, et al; Task Force on Global Guidelines for Falls in Older Adults. Evaluation of Clinical Practice Guidelines on Fall Prevention and Management for Older Adults: A Systematic Review. JAMA Netw Open. 2021 Dec 1;4(12):e2138911. doi: 10.1001/jamanetworkopen.2021.38911. PMID: 34910151; PMCID: PMC8674747.
AgeProof Your Body is a specialized online exercise community for anyone 60+ who wants to stay healthy, active, and strong from the safety of home. Designed and lead by the trusted physical therapists at MovementX, this virtual community exists to help you gain strength, improve balance and flexibility, and ensure you can move your best and live your best—regardless of age.