What Will I Work on in Physical Therapy?
With all the various types of therapies that exist to treat pain and injury in today's world, it can be difficult to know exactly what you are getting or what you will work on when you see a physical therapist.
At MovementX, we place the highest priority on individualized, evidence-based care that is both effective and efficient. Our carefully crafted sessions are composed of manual therapy, movement analysis, and exercise programming tailored to your body's needs.
Here are the three types of specialized treatment you can expect to work on with a MovementX physical therapist to accomplish whatever movement health goals you have.
Manual therapy is the act of using hands-on techniques to help you increase joint mobility, decrease pain, relax tight muscles, and engage the right muscles to move their best. Commonly referred to as "body work," manual therapy includes soft tissue work (such as massage and myofascial release), joint mobilization, and manipulation (adjustments) to help your tissues move better.
Many professions perform a variety of soft tissue work. However, physical therapists are one of the few who have extensive doctoral training in these hands-on techniques specifically aimed at injury and performance enhancement. Manual therapy can be used in conjunction with exercise and posture analysis to help optimize your movement performance.
Some examples of manual therapy include:
Trigger point release, sports massage, myofascial release, cupping, instrument-assisted soft tissue mobilization, joint mobilization, spinal mobilization, joint manipulation "joint adjustment," spinal manipulation, "spinal adjustments," and more.
Benefits of Manual Therapy:
Increased blood flow to tissues and joints
Decreased muscle spasm and soft tissue tension
Inhibition of central pain nerve pathways
Improved joint mobility and muscle flexibility
2.) Exercise Programming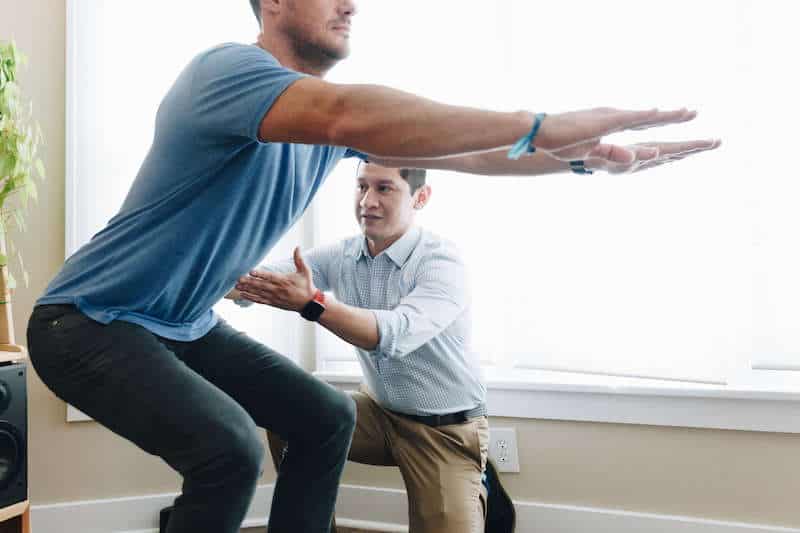 There are endless options in the world today when it comes to types of exercise: CrossFit, Barre, HIIT, Zumba, Yoga, Olympic Weight Lifting, Powerlifting, Pilates, and so much more. This is where physical therapists come into play. Think of us as your exercise consultants.
We utilize our doctoral-level training to detect limitations that may contribute to pain or dysfunction. Then, we utilize these findings to prescribe specific corrective exercises.
Let's say you have low back pain and you do Zumba and Yoga three times a week. Sure, you're exercising… great job! But how would you know if your lumbar spine is tight or your gluteus medius needs strengthening?
Every body is different. Each has its own limitations based on our genetics and daily habits. With just a few focused and specific corrective exercises, you can go a long way to prevent and recover from pain and injury.
Additionally, some movements are best avoided after surgery or injury. Your physical therapist will help you understand what exercises are safe for you and which ones you may want to avoid while healing. Our doctoral training puts us in a unique position to get you safely back to your active lifestyle while also accommodating your limitations.
Benefits of Corrective Exercise Include:
Improved cardiovascular endurance
Improved energy levels
Increased blood flow to tissues and joints
Decreased muscle spasm and soft tissue tension
Inhibition of central pain nerve pathways
Improved joint mobility and muscle flexibility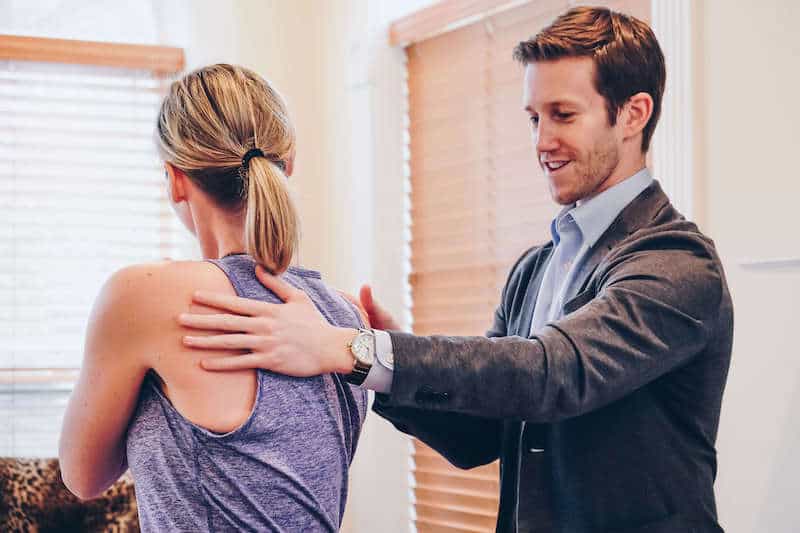 Every movement we make is supported by a complex system of joints, muscles, habits, environmental factors, emotions, genetics, and more. Our movement system dictates how we interact with the world. It affects everything: the way we breathe, the way we sit, even the way we pick up our grandchildren. As physical therapists, our job is to evaluate your movement patterns and postural habits to ensure everything is in harmony.
Commonly known as body mechanics, physical therapists are experts in teaching you proper ways to bend, lift, sit, turn, jump, roll, skip, and run. Don't let anyone tell you there is one perfect way to move. Every body is unique and has different levers and injury risk factors. At MovementX, our doctoral-level training allows us to evaluate your specific needs and teach you the best way to move your body.
Whether you are training to run a marathon, learning to walk again after surgery, or looking for performance enhancement for your tennis career, the way your body moves matters.
Benefits of Movement Analysis include:
Sports performance enhancement
Efficiency of day-to-day activities and energy preservation
Improved posture
Injury prevention
Decreased muscle spasm and soft tissue tension
Inhibition of central pain nerve pathways
Every body needs to move—but no two bodies move the same. To get the most personalized care plan tailored to your specific body and goals, it's best to work on a specialized, multi-faceted approach with a physical therapist.
With manual therapy, exercise programming, and movement analysis from a MovementX physical therapist, you can reach your goals quicker and cheaper compared to other, more generalized approaches.
Contact us today to get rid of nagging pain, improve your flexibility or strength, and get back to the activities you love.
Dr. Josh D'Angelo is a physical therapist in Alexandria, VA and co-founder and CEO of MovementX. As a Board Certified Specialist in Orthopedics, Josh D'Angelo is passionate about the role that a physical therapist can play in solving some of health care's biggest challenges. His love of utilizing movement to improve health and quality of life fuels his efforts every day.