Using insurance for care with a physical therapist can get complicated. We're here to keep it simple.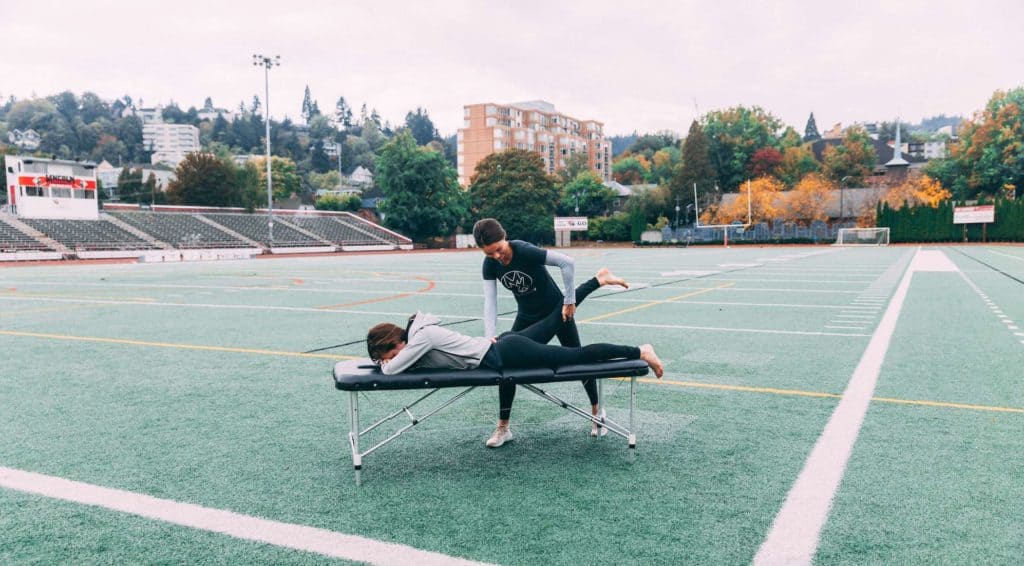 At MovementX, our goal is to simplify the payment and overall experience behind high-quality physical therapy care. Before ever booking a session with one of our specialized physical therapists, you will have full transparency in how much a session costs and whether or not insurance will reimburse you.
Are we the cheapest option in town? Not always, but there are substantial cost savings when you receive high quality, personalized care from expert physical therapists who are fully invested in helping you achieve your goals.
How does out-of-network care enable a better experience?
At MovementX, we have a vision of a world healed by movement. We want to deliver the highest quality physical therapy care and personal training services to anyone in need. To do so, we have gone beyond the world of insurance to help provide a better experience for you as the patient.
Being out-of-network allows MovementX physical therapists the autonomy to provide highly personalized, expert care where you need it most (at work, in home, outdoors, at your gym) without the unintended consequences that traditional clinics bear due to insurance contracts.
If you have a high deductible plan and will be paying cash towards your deductible, our upfront rates and bundle package discounts are often lower than in-network rates.
If you have met your out-of-pocket maximum for the year and your insurance is paying 100% of your healthcare bill, in-network and out-of-network clinics may be covered at the exact same rate.
If you don't have health insurance at all and are looking to pay cash, our upfront rates and bundle package discounts are often lower than a traditional clinic.
Does my insurance plan have out-of-network benefits?
We also work with all car accident claims and select workers compensation claims. Fill out the form above and we'll check to see if your claim qualifies.
At this time, we do not work with Medicare Part B or Supplemental plans for physical therapy care. However, we do work with select Medicare Advantage plans and are happy to offer wellness services on an out of pocket basis.
How does out-of-network care at MovementX work?
Step 1 Verify Your Benefits: Submit your insurance information via this secure form and a member of our insurance team will verify your out of network coverage for physical therapy, including your accumulations towards your deductible.

Step 2 Pay for Your Session: In most cases, your physical therapist will collect the cost of the session in full after the session is complete. You will then immediately receive an email with a link to your receipt, which has been fully itemized with all the information the insurance needs to process your claim.

Step 3 Submit for Reimbursement: In most cases you can submit for reimbursement on your insurance web portal. If you do not have web portal access, you can call your insurance and request a "Member Claim Form" which you will attach to your MovementX receipt and mail to the insurance company.

Step 4 Get Paid: Your insurance will write you a check and mail it directly to you for the portion of the session that is reimbursable.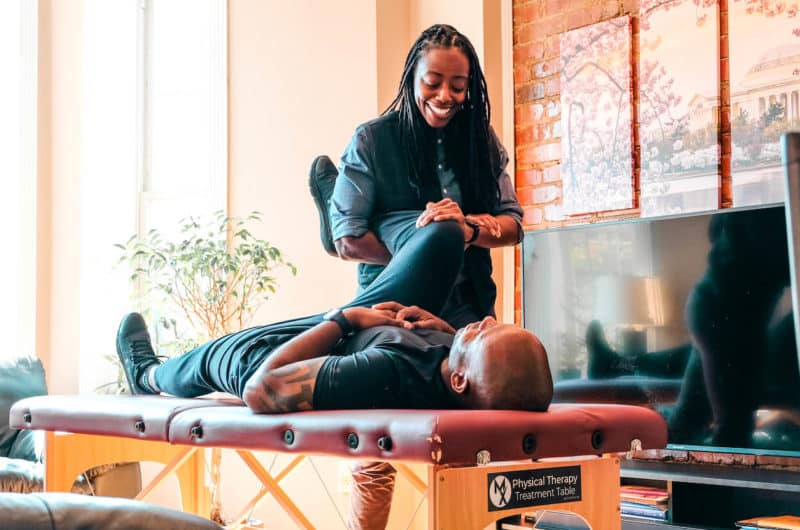 More FAQs About Using Insurance for Physical Therapy
Conclusion
Physical therapists who operate out-of-network are able to provide you with more personalized and professional care.
Depending on your insurance plan, you can use your out-of-network benefits to cover part or all of the costs of care at MovementX.
Dr. Shira Racoosin is a physical therapist with MovementX in Washington, DC. She is residency-trained in orthopedic physical therapy, certified in dry needling, and has a special passion for helping older adults live more active lives. Dr. Racoosin is a published author on manual therapy interventions for patellofemoral pain and deeply cares about empowering you to move your body better.