How to Choose the Best Running Shoes
Whether you are jogging for fitness, training for a race, or chasing after your grandchildren, the importance of choosing the best running shoe for you is undeniable!
Your feet are the foundation for your legs to powerfully propel you forward while running. It's important to treat them right with proper-fitting shoes to offer both protection and comfort.
But with so many different options for running shoes out there, how do you choose the right one for you?
Unfortunately, it's not a "one size fits all" approach. What works well for someone else might not be great for you.
In this article, our team of expert physical therapists and running specialists have outlined the top considerations when choosing your next running shoe to help you run at your best.
Find the Right Size
Selecting the proper length and width of your shoe is imperative to prevent blisters, calluses, and injury to toenails and toes.
Feet tend to swell throughout the day or during a run, so trying shoes on during the second half of the day can ensure the shoe is wide enough to accommodate this. When standing, you should have ½ to 1 inch of space between your longest toe and the end of the shoe (this is typically half a size larger than your standard shoe size).
The toe box should be wide enough for you to wiggle your toes. The width is easiest to measure by removing the inserts from the shoe and standing on top of them. Your foot should remain completely within the limits of the insert. If your foot splays outward over the insert, you likely need a wider shoe.
Consider Your Typical Running Surface
What type of surface do you plan to primarily run on? A standard, cushioned running shoe is appropriate for the road, pavement, or gravel. Options range from less-cushioned, more responsive shoes to highly cushioned models, and this is typically chosen based on preference. Trail running, on the other hand, requires shoes with specialized soles to improve traction as well as endure the elements of mud and rain.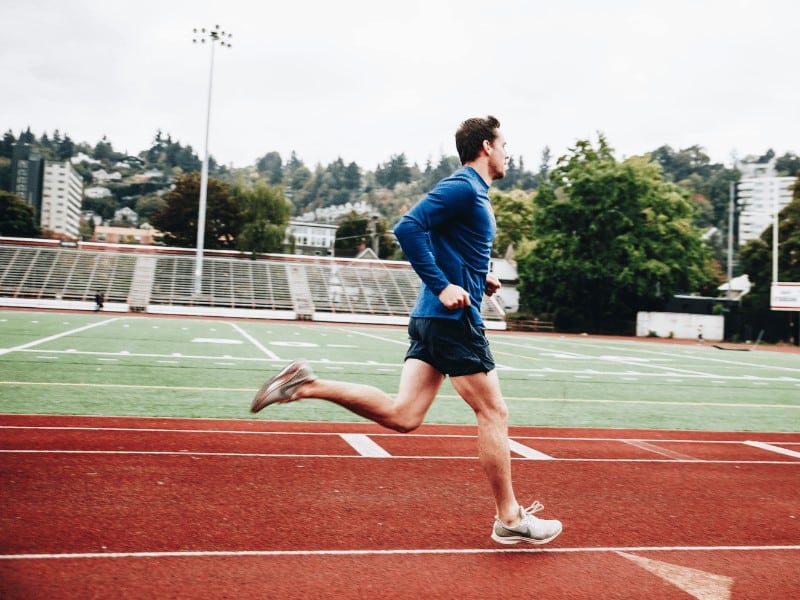 Ensure Proper Support
Most running shoes are marketed as either "stability" or "neutral" shoes.
Stability shoes offer some form of medial (inner) foot and arch support. This medial post is designed for those who have excessive pronation, which occurs when the arch of the foot collapses towards the ground and flattens.
Neutral shoes do not offer additional stability. They are typically best for individuals with normal or high arches.
There are many different foot types out there. If you are unsure what level of support is best for you, getting a shoe fit at a local shoe store or with your physical therapist is a great starting point. Video assessment of how your foot moves and the amount of control you have when you are walking and running can be extremely valuable for runners.
It's Not All About Brand
Many brands have a reputation for producing great running shoes, but not all shoes within a brand are created equally. It's important to look at the details of each specific model you are interested in to learn if it is right for you.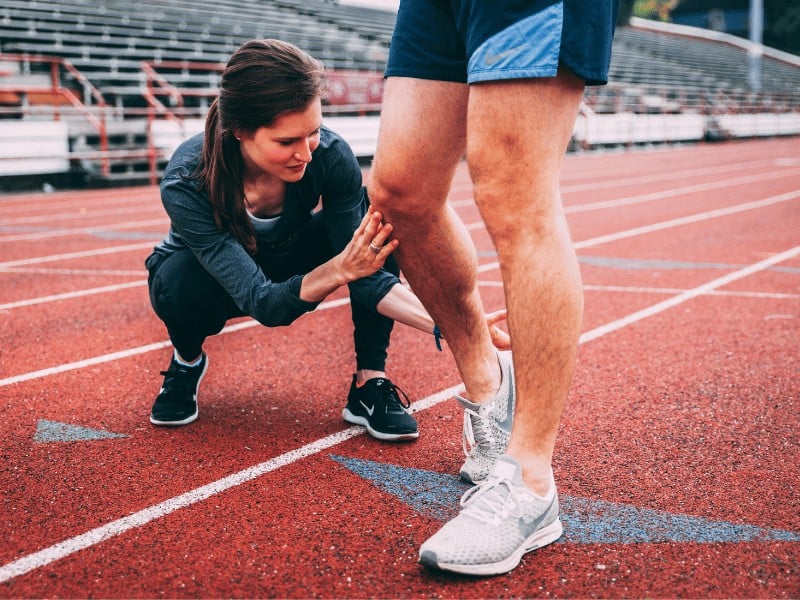 Heel-to-Toe Drop
Heel-to-toe drop is the difference in height of material underneath the heel versus underneath the forefoot. Most standard running shoes have an offset of 10-12mm; however, many brands are trending towards lower heel-to-toe drops to simulate the effects of barefoot or minimalist running.
While it may seem like a low heel-to-toe drop is preferred, it is very dependent on each person! If you are reducing heel-to-toe drop, we always advise people to slowly transition into the new shoe over at least a 4-week period. A 12-week transition period is advised for anyone switching to zero drop shoes.
Anyone with a history of foot, ankle, or Achilles dysfunction should be particularly cautious when switching to a lower offset model, as it does increase the demand and strain through those areas.
Run With Comfort
If you are stuck choosing between a few pairs of shoes that all seem to be a good match for your foot type and running goals, the easiest thing to do is take them on a test jog and see what feels most comfortable!
Research supports that risk of injury goes down when running in a shoe that is perceived as more comfortable by the runner.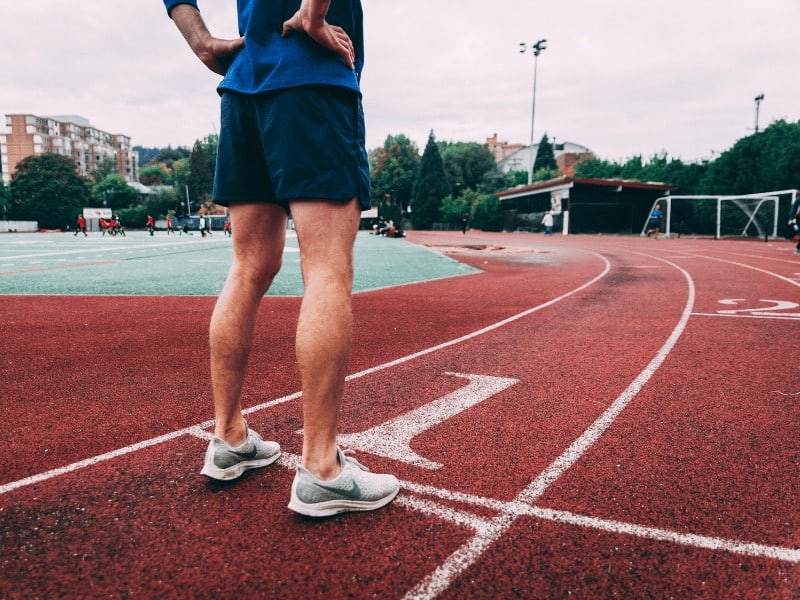 Conclusion
We hope this article post was informative and can be helpful the next time you need a new pair of running shoes!
Remember, on average running shoes should be replaced every 400-500 miles. Shoes do have a shelf life and typically start to deteriorate around the 12-month mark, even if they have not been used.
To schedule a running assessment with one of our running specialists, click here. Cheers to happy and healthy running!
Dr. Morgan Petro is a physical therapist, board-certified sports PT specialist, and certified strength coach with MovementX in Northern Virginia. Morgan Petro also serves as the team physical therapist for District Track Club and enjoys working with people of all ages and backgrounds. The most rewarding part of her job is when she hears her patients are back to doing what they love.