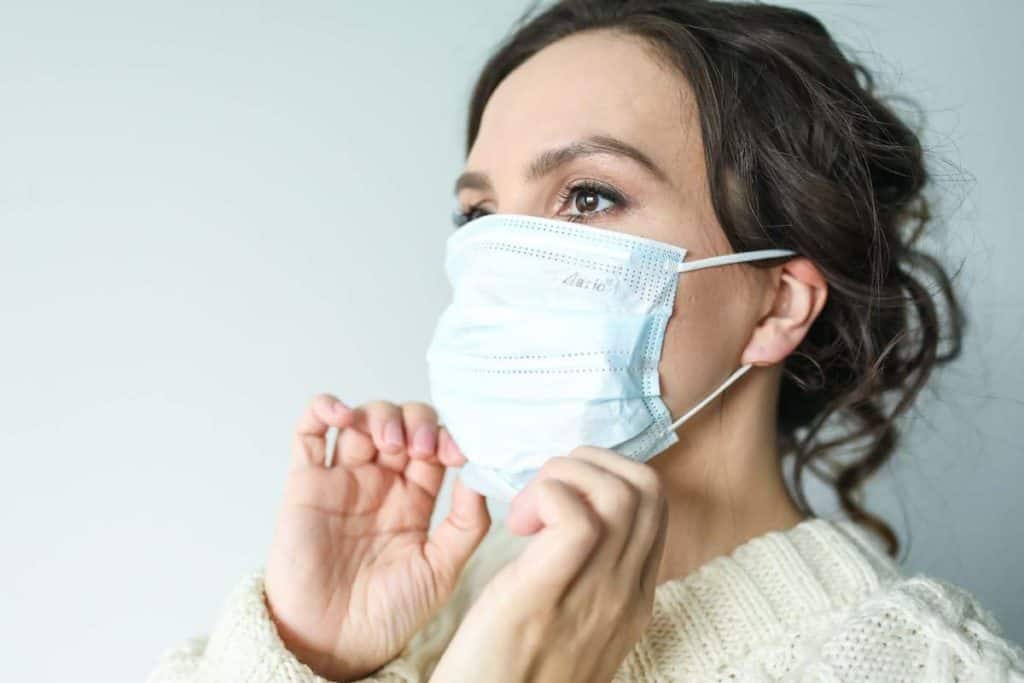 What we know about COVID-19
It's no doubt that COVID-19 has greatly affected our local and global communities. It is apparent that the effects of COVID-19 are widespread and that individuals can report a variety of symptoms, with an unpredictable severity of illness. Making matters worse, we now know that individuals can spread the virus even when they themselves are not showing symptoms. Part of what makes COVID-19 so scary is this unpredictability.
How has MovementX responded?
During this time of crisis, we know that our patients still have physical goals and healthcare needs. The healthcare system shouldn't be a scary place, which is why MovementX is going above and beyond to help you receive the safest and most personalized physical therapy care without the fear of getting sick. We are taking every measure to ensure our physical therapy patients, personal training clients, and our clinicians are healthy and safe.
You matter to us – this is why we have set a new standard for what it means to receive safe and effective physical therapy (PT) care.
Before your session our providers will…
Clear you for symptoms of and exposure to COVID-19 via a virtual consult per our Symptom Free Patient Policy

Confirm they have had no signs of or exposure to COVID-19 in the past 2 weeks per our Symptom Free Provider Policy

Thoroughly clean and sanitize all equipment and surfaces touched with hospital grade disinfectant

Remove shoes prior to entering the home

Wash hands and sanitize prior to starting and throughout the session, using our own towel for hand drying

When possible, shower and change clothes between appointments 
During your session our providers will…
Wear personal protective equipment incluing masks, gloves, and when necessary eye protection.

Minimize the amount of equipment brought into your home

Minimize contact with phones and computers throughout the session

Lay out a clean towel or sheet to place all equipment on for the session

Prevent soiled linens or PPE from coming in contact with clean linens or PPE

Request that you keep children, pets, and other family members at least 6 feet away at all times

When not required by clinical practice, providers will stand at least 6 feet from you at all times
After your session our providers will…
Wash linens on the highest possible water temperature setting and dry linens thoroughly along CDC guidelines

Transport equipment in a sterile or disposable bag that has been cleaned or disposed of between patient sessions

Sanitize all surfaces that were touched or used during the session.
Where are Sessions Located?
Our mobile physical therapy model of care thrives in this setting. We know that social distancing and keeping interactions outdoors are key to limiting the spread. In order to avoid a crowded clinic, we come to you… making backyards and parks into your own personal physical therapy clinic!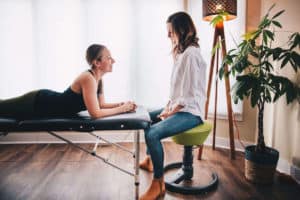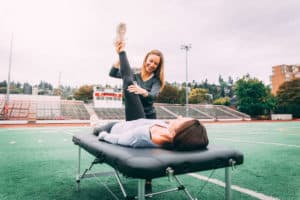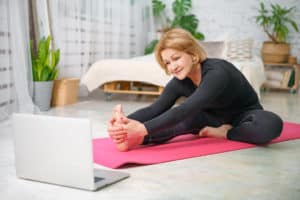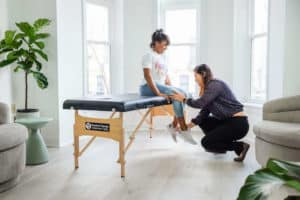 Disclaimer! To limit gatherings, we have not performed a recent photo shoot with our clinicians wearing protective gear. The photos above were all taken pre-COVID! We promise to wear masks and take our shoes off in your home.
Limiting all interaction? Try Telehealth Physical Therapy…
Telehealth is changing the game. Telehealth is the use of telecommunication technology to provide remote health care information and service. Our clinicians are using telehealth physical therapy and virtual personal training now more than ever as we prioritize limiting the spread of COVID-19. Through your preferred video communication platform, we are continuing to provide effective and efficient personalized care. We are happy to troubleshoot with you to make sure all virtual sessions are an optimal experience.
How can you keep yourself safe from COVID-19?
The Center for Disease Control and Prevention continues to release up to date guidelines on you how can both prevent the spread of Coronavirus as well as protect yourself from infection.
The CDC currently recommends washing your hands, avoiding close contact, and wearing a mask in public settings. They highlight the importance of disinfecting frequently touched surfaces and monitoring your personal health daily.
We kindly ask all patients to be respectful of those more vulnerable around them, so that our communities can continue to move and live their best!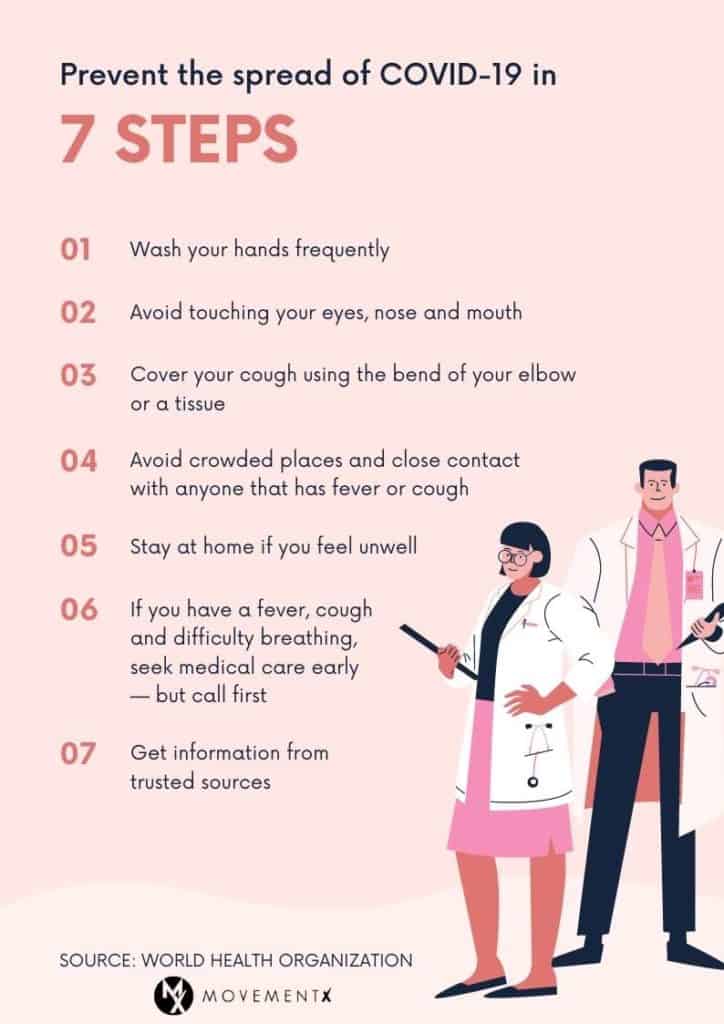 Why MovementX works.
The MovementX model was built on delivering personalized one-on-one care. At each session, you'll receive a comprehensive movement analysis, goal directed manual therapy, and specialized exercise programs to help you achieve your movement goals. MovementX has stayed reliable in unpredictable times like this because of our flexible and personalized model. We know it's a challenging time for everyone and we want to make physical therapy care simple and safe for you. Our clinicians want to support you through this stressful time!
Dr. Shira Racoosin is a physical therapist in Bethesda, MD. Shira graduated from The George Washington University with her doctorate in physical therapy and is beginning an Orthopaedic Residency at MovementX next year. She is passionate about the patient experience and loves collaborating with patients to reach functional movement goals. Shira loves treating all orthopaedic patients, with a special interest in wellness and older adult care. Most of all, Shira cares about empowering you to move better.