How Can Physical Therapy Help Neurological Conditions?
Physical therapy may typically be associated with balance exercises for older adults or rehabilitative exercises post-surgery, but there is so, so much more to the life-changing work physical therapists provide their patients.
In this article, we'll uncover how specialized physical therapy can help patients with neurological conditions improve movement, develop strength, and optimize function.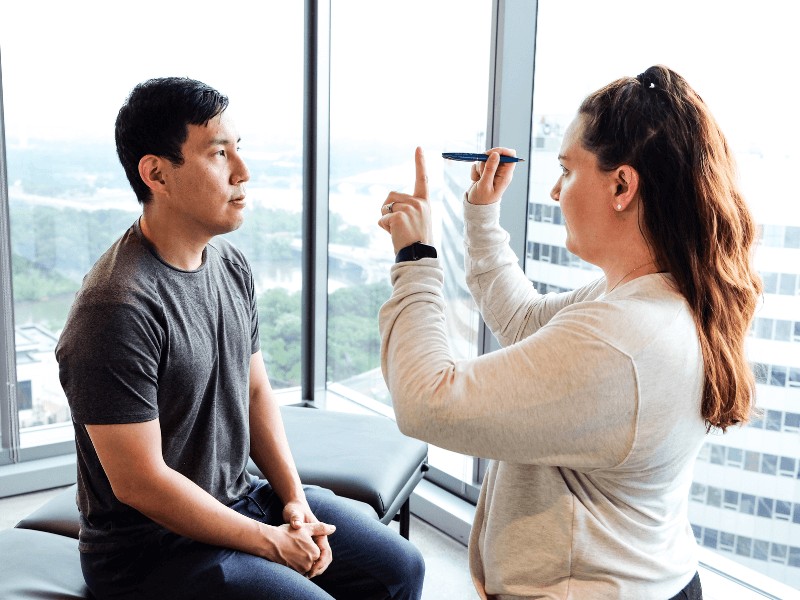 What Are Neurological Conditions?
Neurological conditions or diseases affect the brain and nerves throughout the body. From concussions and Parkinson's disease to muscular dystrophy and spinal cord injuries, nearly 100 million Americans were affected by at least one of the more than 1,000 neurological disorders in 2011.
Different structural, biochemical, and electrical abnormalities in our nervous system can generate a wide range of symptoms, anywhere from headaches and vertigo to complete or partial paralysis.
But here's the thing—ever heard of the term neuroplasticity? It refers to the resilience of nerve cells to adapt, learn, and grow. Physical therapy taps into the power of this concept. Let's explain further…
How Is Professional Physical Therapy Beneficial?
As doctors of your daily activities, physical therapists are here to help your entire body move better and engage more meaningfully in your everyday activities. Physical therapists work with people experiencing a wide array of neurological symptoms and conditions.
For many people with neurological conditions, certain movements can be challenging and become even more difficult over time. Connecting with a physical therapist—either through in-home physical therapy or via telehealth—can help you improve the way you move by focusing on your mobility, strength, and coordination.
Additionally, finding a physical therapist who specializes in neurological conditions, meaning they have a neurologic clinical specialist (NCS) designation, can help with the evaluation and treatment of individuals with movement problems related to neurological diseases.
While physical therapy can't necessarily stop progressive neurological conditions or their effects on your movement or mobility, it can certainly help slow down the progression and help you maximize your quality of life.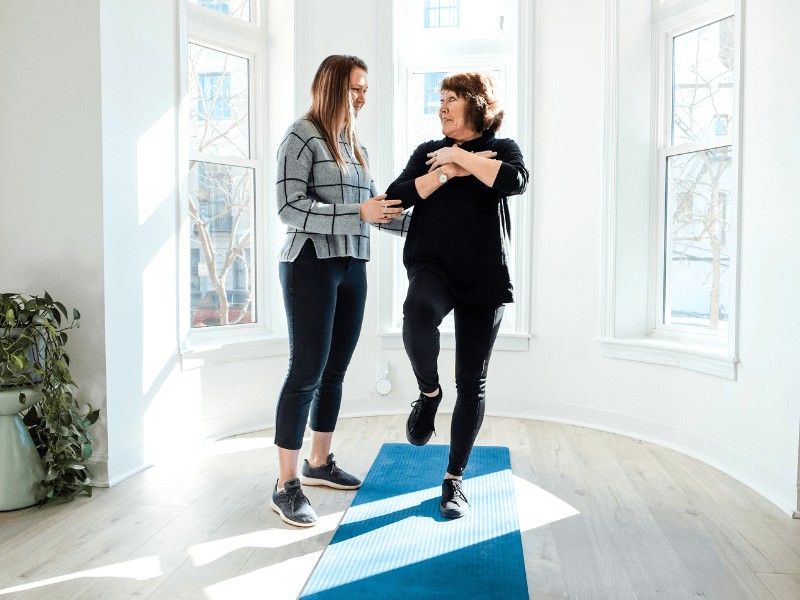 What Should You Expect During Your First Appointment?
Many neurological conditions have varying effects on an individual's ability to move—and no two people will be affected in the same way. This is why it's crucial to have a dedicated one-on-one treatment session with your physical therapist. This more personalized type of care can better customize your treatment plan to your specific needs and goals.
Physical therapy for neurological conditions can often be a long journey, lasting several weeks, months, or even years depending on the condition. It is important to start this journey with your physical therapist as early as possible.
In your first evaluation session, your doctorally-trained movement specialist will arm you with the best balance exercises, strength and conditioning movements, and beneficial stretches to help maintain good posture, balance, and strength.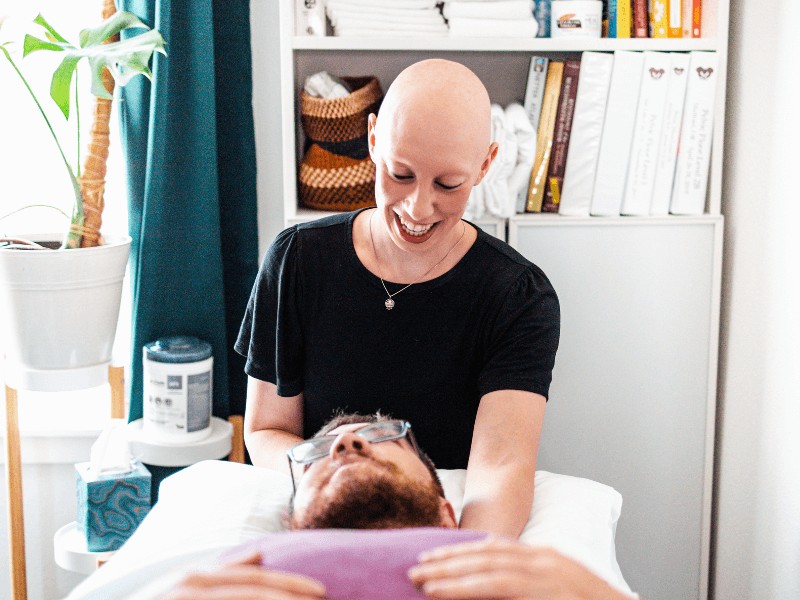 Why is Care With MovementX Unique?
MovementX is the safest and easiest way to see a trusted physical therapist at home, virtually, or at one of our various partner locations across the country. Our goal is to help you achieve optimal movement—no matter where you start.
All of our physical therapists are highly-specialized and experienced experts who are deeply passionate about helping you achieve your movement goals. The best part is, you'll get to spend a full 60 minutes of 1-on-1 time with your PT, as we don't use any assistants or waste your time with paperwork or ice-packs.
We care about taking great care of you. Our team has extensive experience treating various neurological conditions, including:
Balance Training and Falls Prevention
Parkinson's Disease
Stroke
Headaches and Migraines
Dizziness and Vertigo
Multiple Sclerosis
Peripheral Neuropathy and Paresthesias
Parsonage Turner Syndrome
Concussions
Interested in getting started with physical therapy for one of the neurological conditions listed above?
Get started today to move your best so you can live your best.