How to Avoid the "New Year, New Me" Burnout
If you're like 40% Americans, you'll make a New Year's resolution at the start of the year.
Among those individuals who make a resolution, 50% are planning to make changes that revolve around health or fitness.
The problem is, with several other commitments like work, school, kids, and other life responsibilities, about 80% of people fail in their resolutions by February.
How can you make this year different? Well, I'm going to give you 5 important tips to avoid that "New Year, New Me" burnout.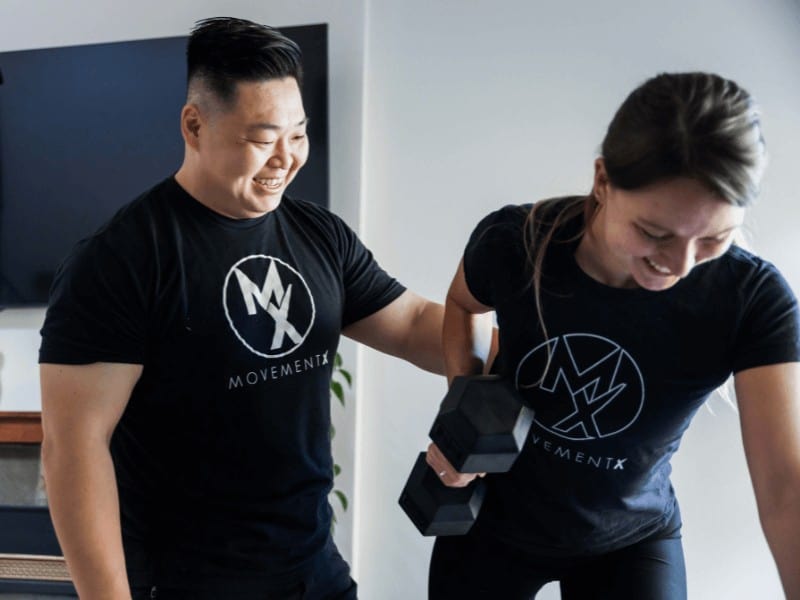 1. Set a Routine
Grab a pen—actually, make that a permanent marker. Write down "WORKOUT" into your calendar. Because if you have time to rewatch season 4 of Game of Thrones, you have time to exercise. However, if you consistently reschedule or plan over your workout time, then that time that you allotted for exercise loses its significance and you start to devalue it.
So, place a thirty minute or hour block during a period of the day that makes sense for you. Because, if you didn't wake up at 5AM before this resolution, you're not going to suddenly want to wake up to get in a run. I recommend keeping yourself consistent at 3 days a week and building your way up from there.
2. Get Out of the House
Let's follow the 4 most important rules of real estate: location, location, location, location. Home gyms are one of the hardest places to begin a routine. There are far too many excuses and distractions that lend themselves to avoiding that new Peloton bike you bought during Black Friday.
So take your running shoes out for a jog, find a hike you can conquer, or sneak your way to a leg press machine. Utilizing a dedicated space will help you set an intention to stick with your resolution.

3. Hire a Coach or Trainer
It's really hard to accomplish something new on your own. Trying to figure out what to do in a brand new space, whether literally or metaphorically, is terrifying and discouraging. Coaches and trainers can help you navigate different equipment and machines you may have never worked with before.
Not only that, they can help you create programs and plans that focus on specific goals like building strength, losing weight, and regaining that extra pep in your step. Most exercise professionals can help you build 4-8 week programs that include a variety of exercises, which can keep you interested and also help you realize short-term and long-term successes.
Reminder: Gyms aren't the only spaces for coaches and trainers. Since the start of the pandemic, a lot of people in the fitness industry have started to offer online resources. Search your area for local gyms or professionals that may support this.
4. Consider the Buddy System
You know that friend you were talking to on New Year's Eve while sipping your third Old Fashioned? Send them a reminder text about when you both "promised" you were going to start exercising again. Bringing a friend along not only gives you a person to share in the joys and sometimes follies of embarking on a new experience, but they can also become a source of accountability. They can remind you that you scheduled this workout (in pen) and make sure that you uphold your new appointments.
For all the self-diagnosed introverts in the room, try signing up for a fitness class. I never felt comfortable asking a friend to go work out with me but found that I can hide myself when working out in a crowd of people. At the same time, I didn't feel that I could miss a class because I either already signed up for a slot or felt that the fitness instructor would surely know that I skipped (they never did).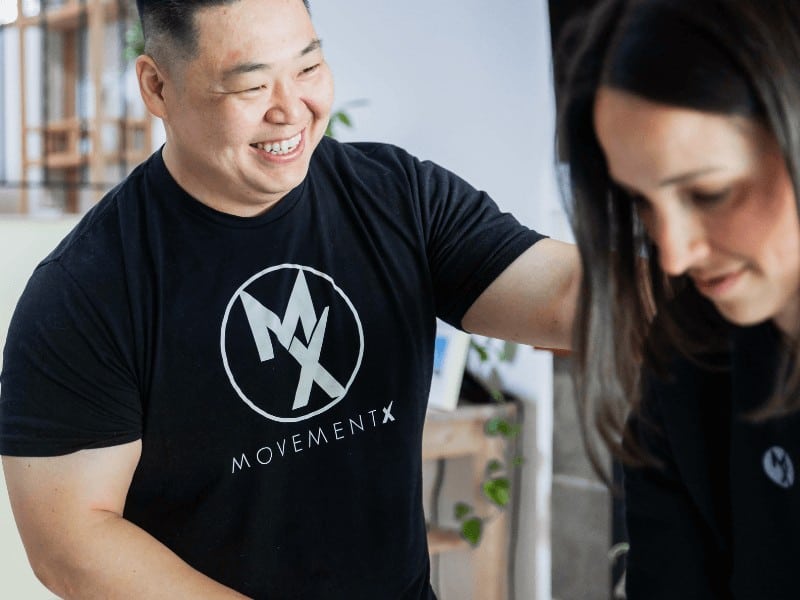 5. Be Kind, But Firm With Yourself
A New Year's resolution is the start to a commitment for bettering your life. Ideally, it's going to last longer than a month and a half, so if you end up missing a workout or two, that's okay. However, prevent yourself from extending that one day into an entire year. Try to reschedule that workout at a later date or be resolute on keeping your next workout appointment.
Also, don't be startled if you're sore and uncomfortable for that first month. You'll be surprised at how much better the soreness feels after moving around for ten minutes. Don't let soreness be an excuse!
Conclusion
Now, dust off those running shoes, pull those gym clothes out from the back of the dresser, and start your journey to a healthier you. We at MovementX are here to support you along this expedition. Connect with your local provider if you need further guidance on how to get started or need rehabilitation for that nagging injury that's holding you back.
Dr. Steven Park, PT, DPT is a physical therapist and USA Weightlifting Level 1 Coach in Portland, OR. He believes that all people should have access to quality care. Steven works with weightlifters, weekend warriors, runners, and other athletes to help them recover from pain, prevent injury, and optimize performance.