Am I Too Late for Physical Therapy?
There is a common misconception that if you do not participate in physical therapy early on—either in your injury or mobility journey—that the opportunity has passed you by, and there is no reason to join the game at halftime, but that's simply not the case!
While it can certainly be beneficial to seek out professional physical therapy early on to prevent injury, reduce pain, or maintain mobility, there are also several benefits to treating past injuries, minimizing pain, and increasing strength whenever you get the chance. This is particularly important for those individuals who are dealing with chronic pain—chances are we can identify some of the causes of your pain and address them!
Discover why it's never too late for advanced physical therapy and learn how working with a MovementX physical therapist or trainer can help you move better and live your best life.
Why It's Better Late Than Never
Sometimes getting started is the hardest part. Our experienced physical therapists will help guide you through your road to recovery from start to finish!
As we age, our bodies can feel like they're moving more slowly, injuries take longer to recover from, and once effortless activities feel strenuous and challenging. This can be discouraging but more often than not there are often manageable solutions.
Physical therapy can help you improve your mobility, reduce and manage pain, and achieve all your movement goals. Whether you're looking to start physical therapy because of an injury, pain, lack of mobility, or one of the numerous other reasons people turn to physical therapy to help them move better, MovementX is the safest and easiest way to see a trusted physical therapist via telehealth, in-home physical therapy, or outdoor care so you can keep living your healthiest and best life. Our providers have a variety of clinical specialties and we will pair you with the most qualified individual to meet your specific needs.
Connect with a MovementX provider in your community.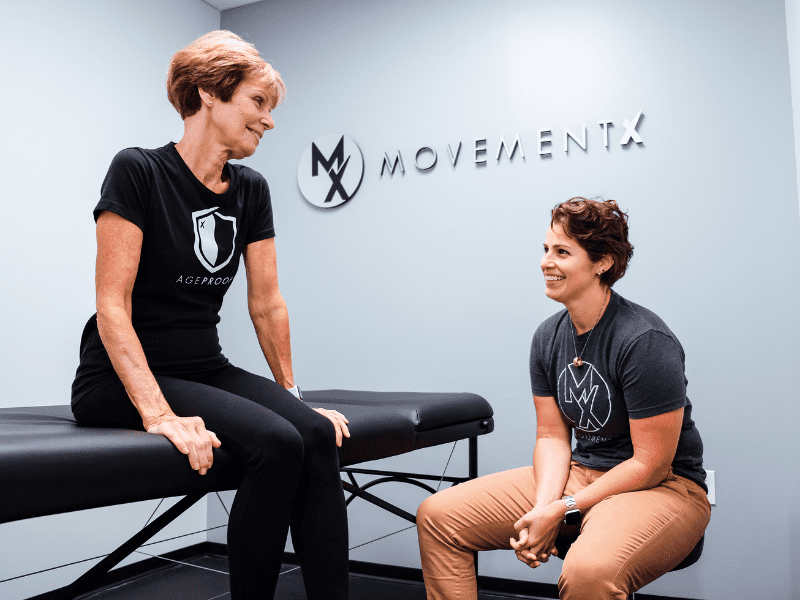 PT for Healthy Aging
Movement becomes more challenging over time. Even highly active adults will notice that as they age, their body doesn't react or move the same way that it used to as children or young adults—this is completely natural! But that doesn't mean that older adults can't or shouldn't stay active. In fact, there are a number of exercise myths for older adults you've probably been told that simply aren't true. There is an abundance of evidence detailing age related changes and how we can manage them! Working with a physical therapist and exercising can help strengthen muscles, slow bone loss, improve balance, and so much more!
Learn more about age-proofing your body.
PT for Injuries
The impact of injuries across individuals of all ages may cause repercussions through pain, arthritis, and additional stress to other areas of the body—otherwise known as regional interdependence. Additionally, many older adults struggle with mobility and balance, resulting in more frequent injuries that heal slower and can potentially lead to serious consequences. Injuries may also limit performance for athletes or interfere with day to day life for anyone who is affected. Whether the injury is relatively recent or years old, professional physical therapy can help you recover faster and help you move effectively. We can even help prevent them from occurring again!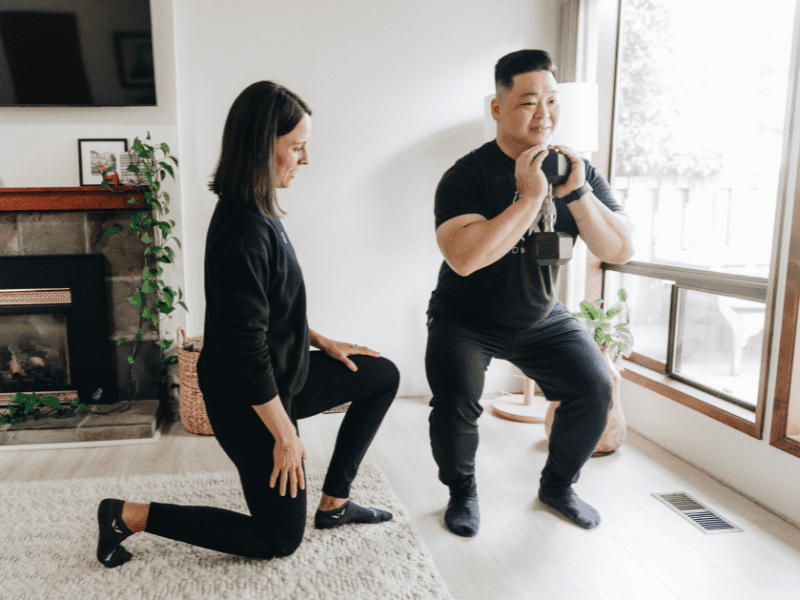 PT for Pain
Not only can physical therapy help you manage pain post-surgery or injury, but it can also help you learn more about how your body moves and help you get to the root problem of what might be causing you pain. PT can also teach you the best ways to prevent pain, manage irritation and soreness, and treat the issue.
PT for Mobility
For the aging population, quality of movement is closely tied to independence, autonomy, and safety and has been directly linked to longevity. Maintaining your ability to participate in the things you love doing is vitally important for your physical and mental health! If something falls on the ground, are you able to retrieve it swiftly and comfortably? If you fall, can you get back up? Participating in balance physical therapy can help you improve your strength and stability and optimize movement so you can keep moving!
PT for Strength
No matter at what age you see a physical therapist, you can still build muscle, boost strength, and improve physical function. Improved strength in older adults is strongly associated with a higher quality of life, advanced functional capacity, and a reduced risk of injuries. Improving strength in particular muscle groups can help improve your overall function whether your goal is to simply walk around the grocery store or to participate in high level athletics! Your physical therapist should work with you to evaluate your abilities, establish your intentions, and create a personalized treatment plan to help you achieve your movement goals. From variations of squat exercises to modified pushups, you can use healthy movement and in-home physical therapy to optimize your capacity and keep your body moving well.
At MovementX, we believe that no matter your age or ability level, the healthier your body can move, the more fully you can live your best life.
Click here to get started on your MovementX journey.
Dr. Ammar Jamal is a physical therapist in Northern Virginia and serves the Reston, Arlington, Fairfax, Chantilly, Sterling, and Ashburn areas. His area of clinical expertise is within orthopedic, vestibular, amputee, and neurological rehabilitation. When he is not helping his patients, Ammar also enjoys boxing, bicycling, hiking, cooking, traveling, and rooting for his beloved Philadelphia sports teams.