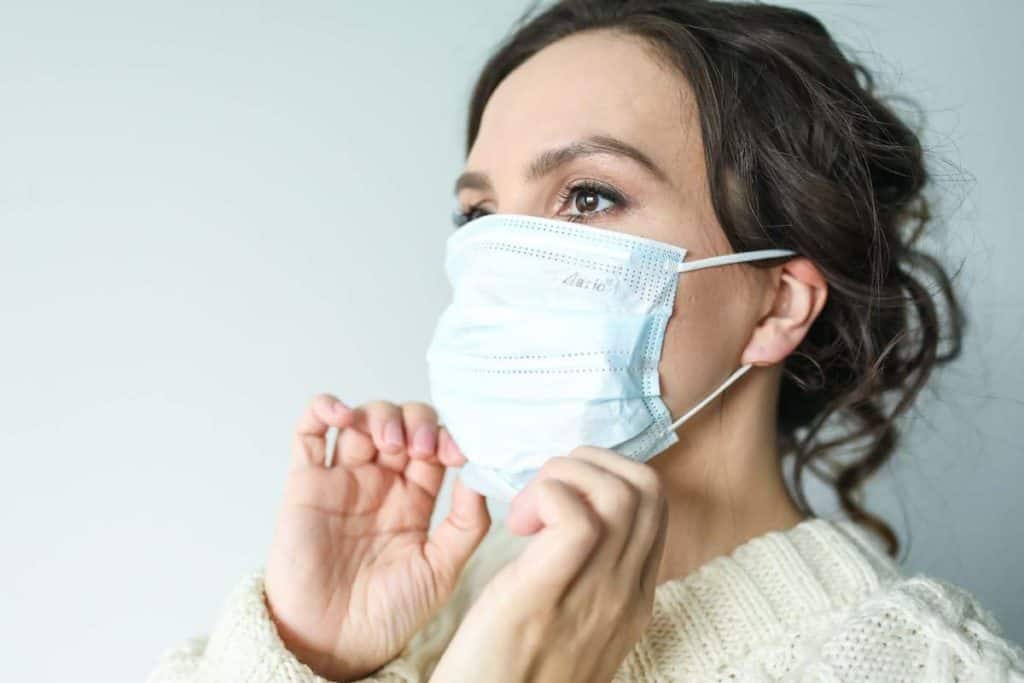 Keeping You Safe from COVID at Physical Therapy
COVID has forever changed our local and global communities.
As this virus continues to mutate and wreak unpredictable havoc, MovementX has prioritized keeping you safe from COVID at physical therapy for the health and well-being of our patients, providers, and partners.
Since the start of the pandemic, we have sought to set the standard for what it means to deliver safe and effective physical therapy care. Our at-home sessions, virtual appointments, and evidence-based safety protocols enabled us to safely conduct tens of thousands of appointments.
Learn more about how MovementX strives to focus on keeping you safe from COVID at physical therapy appointments and beyond.
Before your PT session, our providers will…
Screen you for any symptoms and exposure to COVID per our Symptom-Free Patient Policy

Confirm they have had no signs of or exposure to COVID in the last 2 weeks per our Symptom-Free Provider Policy

Thoroughly clean and sanitize all equipment and surfaces touched with hospital grade disinfectant

Remove shoes prior to entering the home

Wash and sanitize hands prior to beginning treatment

If possible, shower and change clothes between appointments
During your PT session, our providers will…
Wear personal protective equipment (PPE) including masks, and may also use gloves or face/eye protection when needed

Minimize the amount of equipment brought into your home

Restrict contact with phones, computers, and other materials or objects throughout the session

Prevent soiled linens or PPE from coming in contact with clean linens or PPE

Request that you keep children, pets, and other family members at least 6 feet away at all times

When not required by clinical practice, providers will stand at least 6 feet from you at all times
After your PT session, our providers will…
Wash linens on the highest possible water temperature setting and dry linens thoroughly along CDC guidelines

Transport equipment in a sterile or disposable bag that has been cleaned or disposed of between patient sessions

Sanitize all surfaces that were touched or used during the session.
Where can I safely receive physical therapy care with MovementX?
We know that social distancing, sanitation, and outdoor interactions are key to limiting the spread of COVID. When choosing care with a MovementX physical therapist, you can select any of the options below for where and how to receive specialized treatment…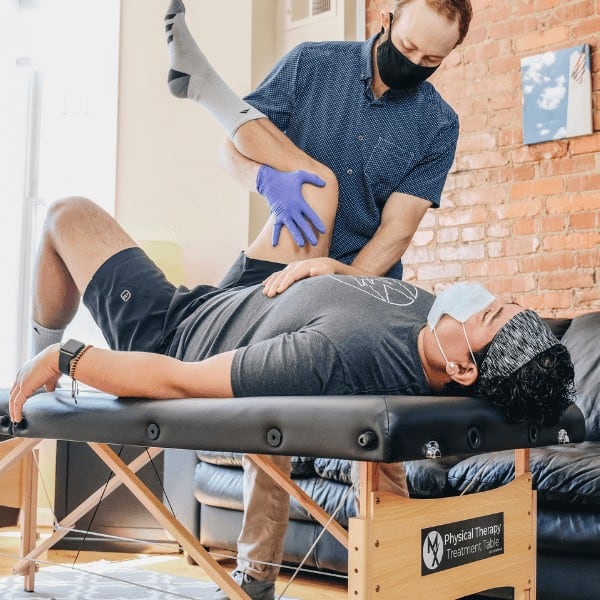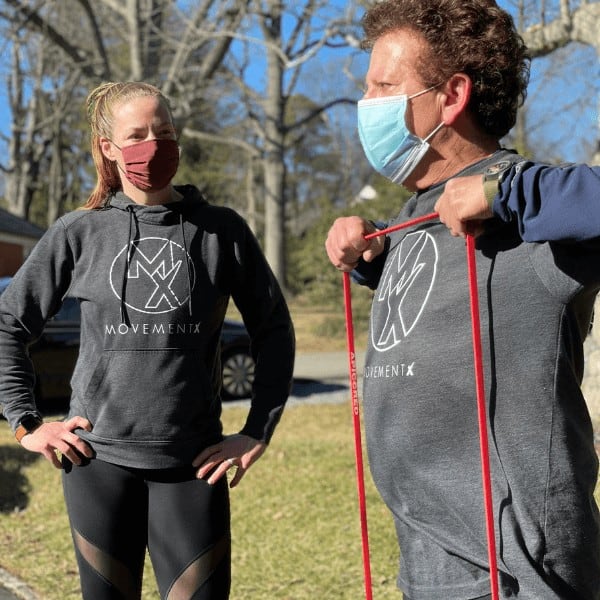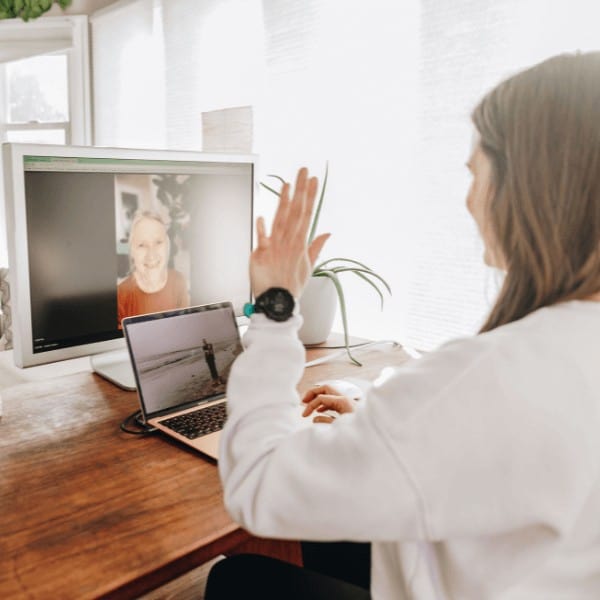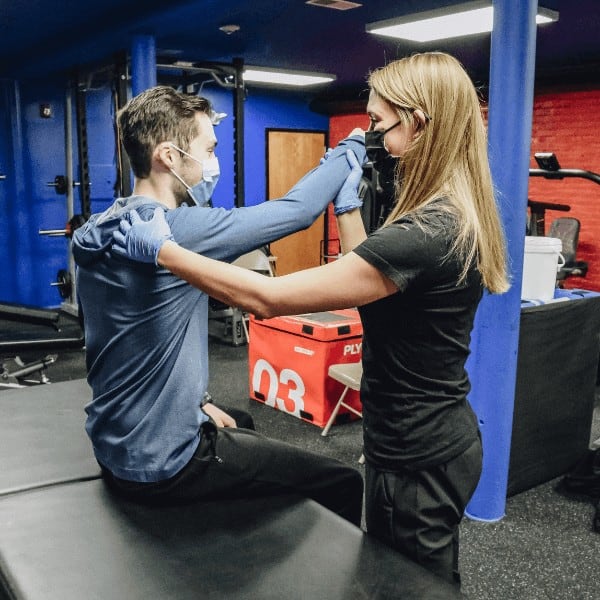 When is virtual physical therapy a good idea?
Virtual physical therapy is changing the game. Telehealth is the use of telecommunication technology to provide remote health care information and service.
Our clinicians are using telehealth now more than ever as we prioritize keeping you safe from COVID at physical therapy.
Through your preferred video communication platform, we are continuing to provide effective and efficient personalized care. We are happy to troubleshoot with you to make sure all virtual sessions are an optimal experience.
Get Started With Care Today
The MovementX model was built on delivering personalized one-on-one care. At each session, you'll receive a comprehensive movement analysis, goal-directed manual therapy, and specialized exercise programs to help you achieve your movement goals.
MovementX has stayed reliable in unpredictable times like this because of our flexible and personalized model. We know it's a challenging time for everyone and we want to keep you safe from COVID at physical therapy. Our clinicians want to support you through this stressful time!
Dr. Shira Racoosin is a physical therapist with MovementX in Washington, DC. She is residency-trained in orthopedic physical therapy, certified in dry needling, and has a special passion for helping older adults live more active lives. Dr. Racoosin is a published author on manual therapy interventions for patellofemoral pain and deeply cares about empowering you to move your body better.