What All Physical Therapists Need to Know About Mastering the Patient Journey
Think of the patient journey as the stepwise process all of your patients will go through with you—from being a complete stranger unaware that you exist to being a superfan of your services and everything you stand for.
What most people miss: It's easy to think of the 'Active Care' stage as the entire patient experience. Sure, that's where most of the PT magic happens, but it's imperative for all physical therapists to appreciate the moments both before & after as well.
At MovementX, we use a 5-stage framework when thinking about, teaching, and mastering the patient journey. Let's dive into it…
The 5 Stages of the MovementX Patient Journey:
Awareness: This initial stage occurs when a complete stranger first discovers your services exist. For instance, they find your card at a gym, hear about you from their physician, or click on your bio on your clinic website.
Consideration: At this next stage, people assess their options, ask questions, and learn more about your physical therapy services. In this day in age, they are likely aware of multiple options and want to be certain they select the best.
Conversion: This stage is marked by one's intent to schedule their first session with you. It's when people call your clinic and schedule their initial eval.
Active Care: Active care begins at that first handshake during someone's initial evaluation. This is the beginning of their plan of care and their journey towards healthier movement.
Post-Care: After someone's plan of care with you has ended, this stage emphasizes follow-up, ensuring healthy movement is maintained, and building long-term relationships.
Zooming In: Now, let's dive even deeper into each stage of the patient journey, highlight its importance, and share actionable insights to help you make every patient's journey exceptional.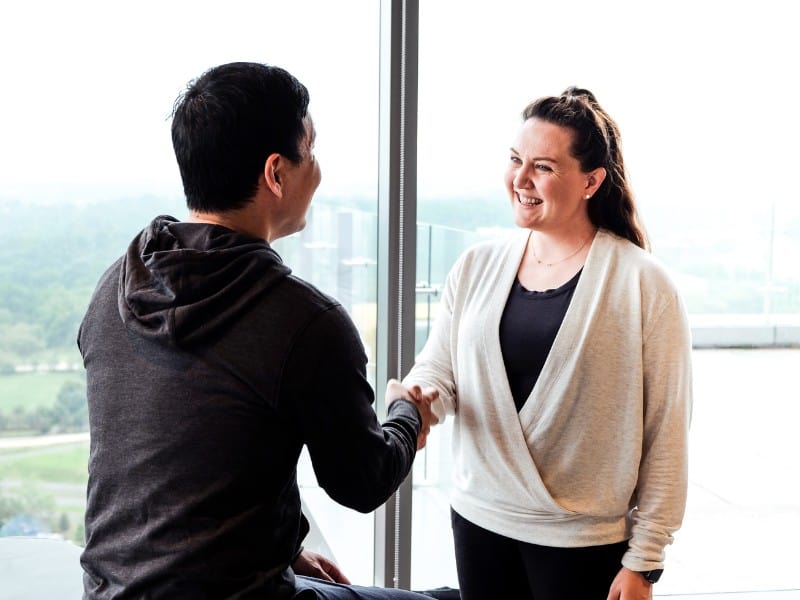 1) Awareness:
The First Step In a Patient's Journey
Where It All Begins: Awareness is the first stage of the patient journey. Without initially capturing someone's attention and awareness, there is no opportunity to provide them with life-changing care.
By the Numbers: Here's how most patients typically discover physical therapy care and how you can amplify these channels to boost your own awareness starting today…
Personal Network Connections: Direct relationships formed at events, networking groups, past jobs, or personal marketing efforts are the foundation of most physical therapy caseloads. At MovementX, all of our providers are introduced to new partners, guided into best practices to build connections, and are supported to participate in networking groups. We encourage you to do the same—start getting out there and representing the PT profession!
Friend or Family Referrals: Encourage your satisfied patients to share their positive experiences with friends and family. At MovementX, we have automated email campaigns, referral pathways, and competitions that ask for word of mouth referrals. We also want everyone to get used to making the ask of their patients directly and easily!
Community Partner Referrals: The right local partnerships can amplify your reach amongst your ideal patient populations. We have partnerships with local fitness studios, wellness groups, CrossFit gyms, and large corporations. The best way to kick start these relationships is to show up and actively show value to their community.
Physician Referrals: Trusted relationships with medical professionals also drives awareness. At MovementX, we regularly bake in time to meet, chat with, and even treat our local physician partners. To get started, you can simply start over-communicating about the patients you share—most physicians like to feel informed and updated about their patients' progress!
Internet Search: Online presence matters—but most physical therapists don't have the expertise or time to invest properly in Search Engine Optimization (SEO). That's why at MovementX, we have a ton of strategies in place to ensure our clinicians appear as high on Google search results as possible. For people first starting out, we recommend setting up profiles on Google Business, Yelp, and Facebook to start gathering five-star reviews from past patients.
Social Media: We've found that unless you are aiming to become the next Instagram influencer, social media is best leveraged in the next "Consideration" phase to help educate and share value to your followers, rather than spreading awareness to new people. We aim to have a professional and consistent social media presence that ensures that when people come across our profiles, that we instantly communicate how our brand is unique and trustworthy.
The Bottom Line: Nobody can ever schedule care with you unless they first become aware of who you are and what you do. Understanding how people discover you enables more strategic focus on what drives awareness.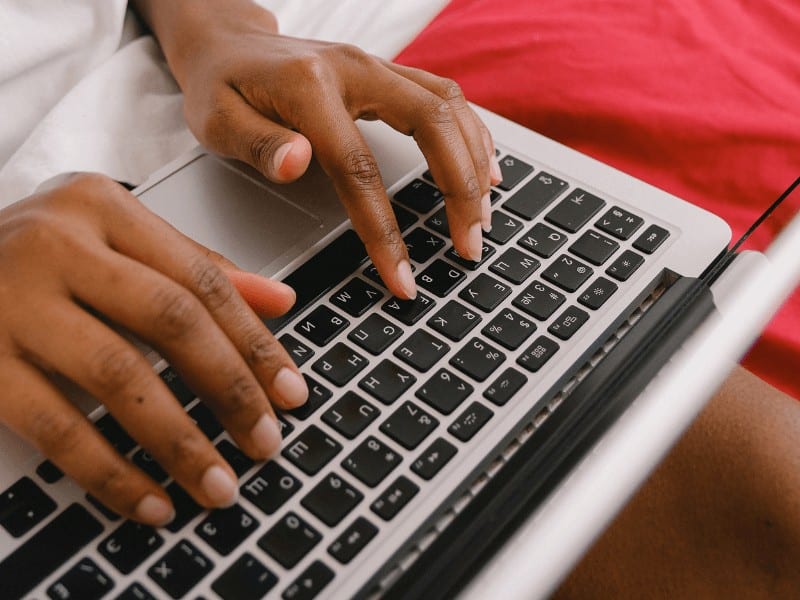 2) Consideration:
Being Sure of the Best Fit
What Consideration Looks Like: You know that individual who is thinking about +seeing you for PT, but just hasn't committed yet? They say things like:
"I can't play tennis today—my shoulder is hurting. Yeah, I should probably see a PT."
Or perhaps they are actively exploring their options:
"I have to call my insurance company to see what they cover."
These are individuals who have probably perused through your website, read a blog article, scrolled through your Instagram, read reviews of you online, or maybe even called you. However, they haven't scheduled their initial evaluation with you yet.
The Big Picture: Individuals in this phase have found you, are learning more about what you offer, and are actively considering whether or not you are the best option for them (which may take a few seconds or a few weeks).
Why It Matters: Understanding and measuring his phase helps usher your patients through their journey as quickly and seamlessly as possible. After all, the quicker they get to you, the better—for both quality of care and experience.
By the Numbers: To measure the volume of patients in this phase, you can consider looking at metrics such as:
Website views
Email opt-ins or engagement rates
Social media followers
Discovery calls
The Bottom Line: understanding what's important to patients and having robust resources and a streamlined experience is critical to get them to the next phase.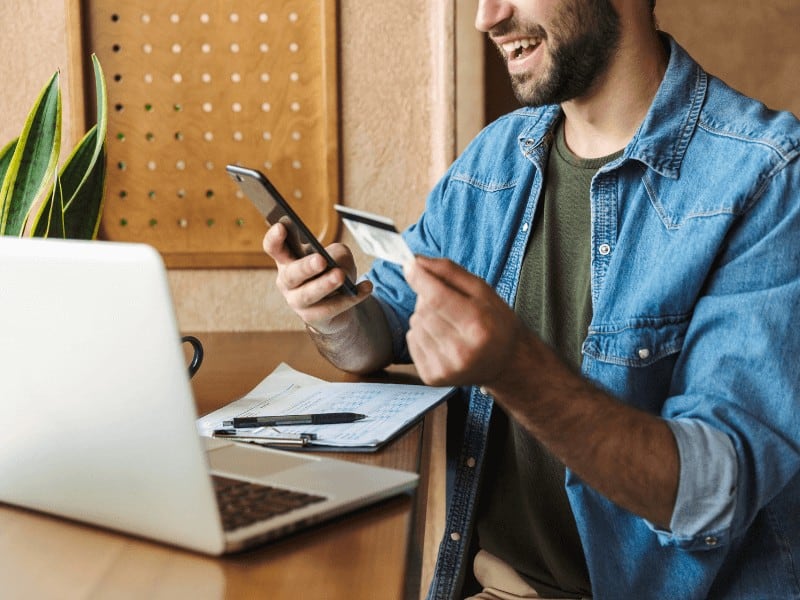 3) Conversion:
Committing to Better Movement Health
Every day, we talk to patients who are interested in our care and ready to sign up. This entails answering a lot of their questions and helping them gain confidence in the value we offer. Common questions we receive include:
"How does this work?"

"Do you take my insurance?"

"When can I see my provider?"

"Do you have anyone with ___ expertise?"
Having strong answers to these common questions (and often common objections) helps ensure we can take someone from being a potential patient to an actual patient. That moment in time is called "Conversion."
By the Numbers: Each week, month, and quarter, we measure our conversion percentage. To get that number, we have to know:
How many total patient leads have been referred our way or are considering our care
How many people scheduled their first appointment
How many people actually showed up for that first appointment
The Bottom Line: Building a robust system to answer questions, send emails, make phone calls, and schedule appointments can be challenging as a standalone practitioner—and that's why we built MovementX. You take care of your patients, and our team, technology, and intake systems will take care of this consideration phase.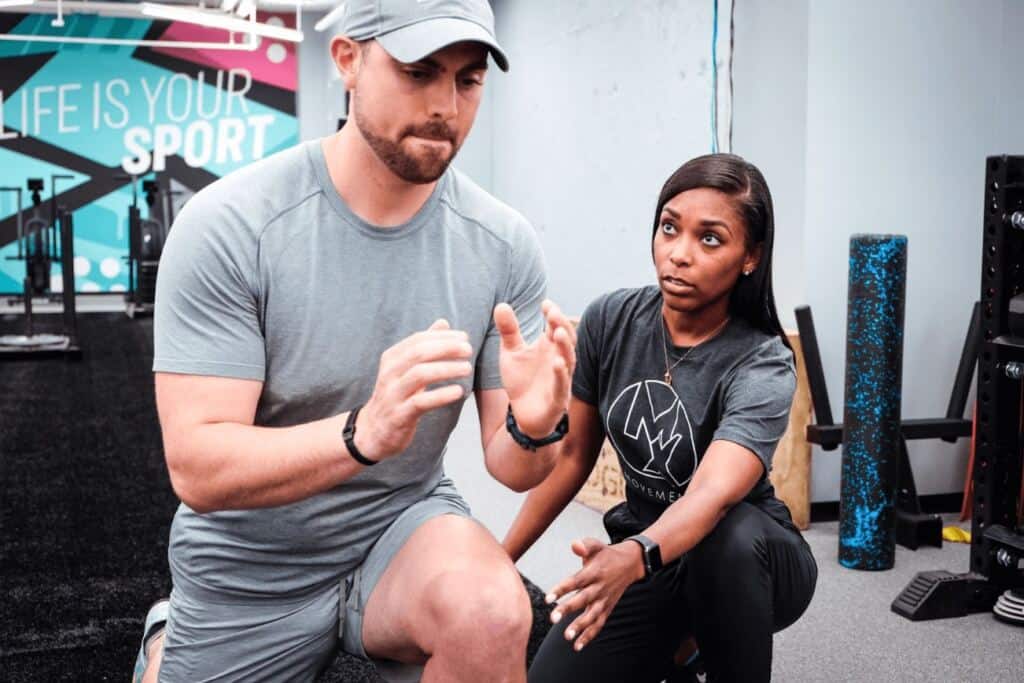 4) Active Care:
Where the PT Magic Happens
When you first join MovementX as a physical therapist, there are a lot of new skills to learn and information to absorb. But one thing that we all know well already is amazing treatment. This 'Active Care' stage is our bread and butter.
Active Care Defined: The moment a patient has their 1st session until they reach their highest goal for their plan of care. The space where we have spent most of our careers to date.
Moments that Matter: While there are many important moments during Active Care, there are a few special ones that outweigh the rest. Take note of these and ask yourself how you can intentionally optimize each one for a better patient experience…
First Touch Point: Research suggests that we get somewhere between 1/10th of a second to 7 seconds of time to form a first impression. Whether it's a phone call or the first moment walking into their home—first impressions matter.
Evaluation: This is usually our first face-to-face opportunity to build even more trust and confidence with our patients. Demonstrate your clinical skill through listening, communicate clearly, and get to the root cause of their problem effectively.
The Plan: The end of an evaluation arguably holds the most weight to a successful Active Care phase. Concisely and clearly articulating the plan to help them reach their goal will improve buy-in and likelihood they fully commit to the journey ahead.
Milestone Celebrations: The best clinicians know how to break a patient's 'One Big Goal' up into many small milestones. This not only validates their journey and increases buy-in, but it also provides an opportunity to celebrate the many smaller wins along the way.
End of POC: Time to plan for the future and set expectations. Whether that is a monthly check-in or just being available when they are ready, discharging with intention and expectations sets us up for future care and success.
The Bottom Line: The Active Care Phase is about so much more than clinical skill and treatment style. The moments that matter hinge on listening deeply, communicating clearly, and providing the best care in the business.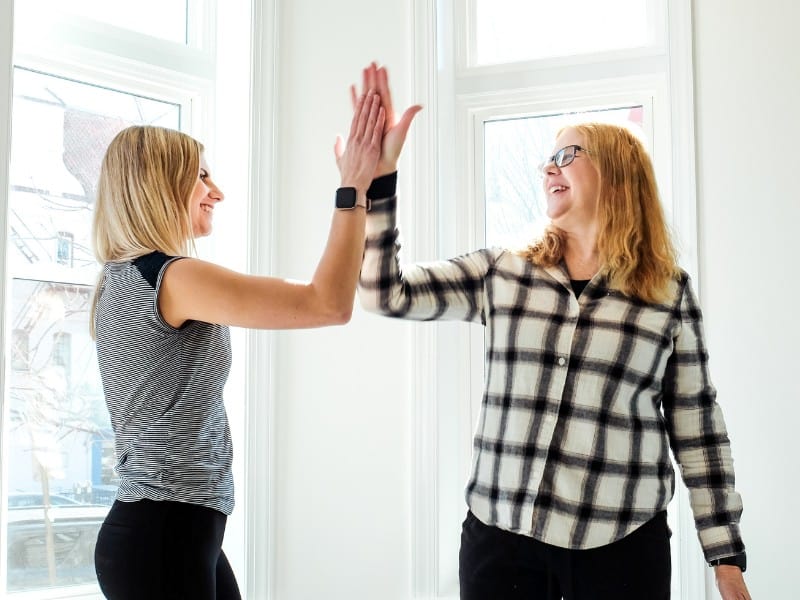 5) Post Care:
Ensuring Long-Term Success
The Post Care Stage is not the end of the patient journey, it's truly a new beginning. It's about ensuring the benefits of their sessions with you persist, fostering long-term relationships, and instilling a lifelong appreciation for healthy movement.
When it Begins: The Post Care phase begins after a patient meets their goals, is discharged or referred out, or goes a few months without a session.
Actionable Tips: Here are several examples of friendly check-ins that can be relevant in this stage. Personally, I love setting a 20-minute time block every Friday afternoon to do as many of these as I can…
"How have you been feeling?" texts: Best sent to recent discharges to ensure your patients are still living their best.
"Happy birthday" texts: Scan through the birthdays of your past patients and see if anyone has had one recently or coming up.
Blog article emails: Did you recently write or read a blog article about a topic they may find interesting? Share the link via email!
Upcoming event announcements: Hosting an event or workshop soon? Send a quick email to past patients to let them know the details.
Something fun: Sometimes, I love sharing photos from a recent weekend vacation or family/friend gathering if they remind me of one of my patients. These personal highlights are simple and friendly hellos that your past patients often love!
The Bottom Line: Movement isn't just a remedy—it's a vital commodity throughout life. The Post Care phase is a vital component in promoting this philosophy, turning transient success into lasting wellness, and converting patients into lifelong advocates for healthy movement.
Conclusion
We hope you found value in this 5-stage framework around how we ensure the best possible patient experience at MovementX.
If you're a physical therapist passionate about making a difference, we'd love to hear from you. Click here to learn more about joining MovementX or click here to apply now.
Join us in our mission to help people move and live their best!
Dr. Scott McAfee is a physical therapist in Washington, DC and Chief Marketing Officer at MovementX. A graduate of both UCLA and USC, he is a residency-trained and board-certified specialist in orthopedic physical therapy. He enjoys helping people of all ages and abilities live happier lives through healthier movement. Request care directly with Dr. McAfee by clicking the link below.