How MovementX is Different
I was recently having coffee with a friend and a mentor, and something he said caught my attention.
He also happens to be a patient here at MovementX and knows both us and the physical therapy industry well, so when I realized he was providing an assessment of sorts of MovementX, I was all ears.
He said:
"At nearly all PT companies, you go because you know the individual who works there. At MovementX, I don't care who I see because I know that you only take the best quality PTs. No matter who I see, they're going to be excellent—you know that because of the brand."
But he didn't stop there—he went on to say how rare that is in the PT Industry and how exceptional the MovementX brand has become.
I think he is right—most informed consumers in healthcare decide to go to a clinic based on their relationship with the individual provider, not based on their relationship with the company. We hope to flip that narrative and create a company where everyone is known as excellent.
It got me thinking on how we compete, how we are different from others, and how it impacts our brand…
How MovementX Competes
Businesses compete either on price or quality.
Think about it—consumers are most likely to:
Go with the least expensive option, or
Pay more to receive better quality
After all, why would you pay more to receive a lesser product?
At MovementX, we have wholeheartedly embraced the notion of competing on quality. Yes, our services are more expensive than in-network care (though, not always), but ultimately your experience will be much better.
Patients and clients who come to us are seeking better care than the typical physical therapy experience:
More time with their provider
A more educated, dedicated, highly skilled, and specialty trained physical therapist
A better experience
Patients will return to us, refer their family and friends, and sing our praises to their community if they feel that value.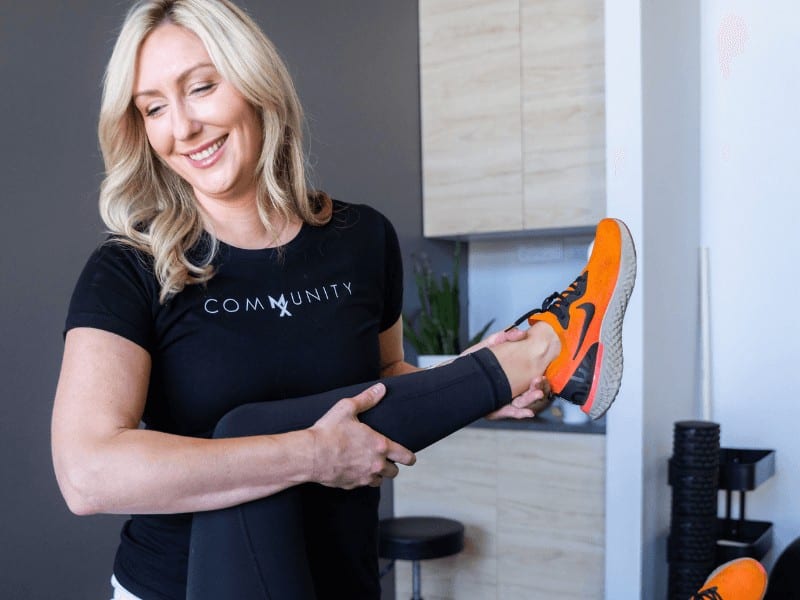 More Time With Your PT
At MovementX, we design our treatment time based around whatever the patient needs.
When I was working my first PT job and getting a better sense of each patient's unique needs, I complained to a friend and told her:
"Some patients need an hour, and others probably only need 20 minutes. Yet, all of our treatment sessions are 45-minutes. It doesn't make sense."
She replied and said the obvious:
"Well, why don't you have different appointment lengths?"
And of course I told her it would have been a mess, hard to communicate, and put our front desk in a tough position. It would have been an administrative nightmare, I said.
I'll never forget her response:
"Josh, if my salon can do it, you all can too."
At MovementX, we put the power of an appointment length in the hands of a provider. If your provider believes you need 90 minutes, they will make the time for it. If you only need a 20 minute meet and treat, they can make that happen too.
Our schedule shouldn't be at the whim of meeting productivity standards driven by financial/insurance decisions nor arbitrary appointment lengths that are one-size-fits-all—that's about everything but the patient. Your appointment length should be based on something much more simple—exactly what you need.
Highly Skilled Physical Therapists
A lot of companies like to claim they have a rigorous interview process with licensed practitioners that are well-vetted. The reality is that most rarely do.
I have written about our interview process at MovementX and how we believe it helps us accept only the most exceptional physical therapists. We combine basic skills of communication, with clinical skills, with cultural skills, and multiply that all by a scan of their values system.
In one question, our litmus test for hiring a new physical therapist is:
Would I trust them to take care of my own mother?
Part of the motivating factor for starting MovementX in the first place was to bring together some of the most excellent clinicians in the country. With over 50 extraordinary physical therapists and a big goal of 100 thriving PTs in 2025, we are proud to say we are doing it.
A Better Experience
At MovementX, we are dedicated to delivering an 11-star experience. While normal experiences are rated out of 5-stars, we strive for eleven.
It's one thing for me to say it, but it's another for our team to actually deliver it. That's why we asked our physical therapists how they achieve it. Here are some of my favorite answers:
Mikaila Foster: (Pinehurst, NC)
"One of my favorite ways to create an 11 star experience is to take advantage of outdoor sessions + vitamin D when possible! I also listen intently for big events in their personal lives (triathlons, weddings, travels) and take the time to check in with them or send well wishes via text or email!"
Joy Scott: (Washington, DC)
"A great 11-star experience starts with listening to a client's needs, goals, experiences, and expectations. It then gets executed by tailoring our treatments to what they have said which shows our ability to demonstrate active listening, which is key to building a great rapport!"
James McAfee: (Seattle, WA)
"I often let the client drive their own sessions by asking questions like "What is the most important thing to work on today?" or "How do you want to leave today's session?". With more time spent with each client, I am able to routinely deliver a patient-focused approach to care."
A Strong Brand
What the above results in is something unique in the PT profession: a strong brand, or as my friend/mentor said, a company where you can see any physical therapist and know that you are getting great care.
With almost 1,000 5-star reviews across yelp, google, and our platform, and nearly 40 5-star reviews from our PTs and staff on glassdoor, we are making progress.
It's well encapsulated by another quote a member of a local Doctor of Physical Therapy program shared with me. His words were much too kind, but when he was remarking about MovementX's brand, he said:
"When you see MovementX, you know how much intention and purpose have been put into it. It stands out in the PT profession."
It takes a strong community, working together, delivering great experiences every single day to build a reputation like this. And in the spirit of Kaizen, all of us will keep working to gain more of your trust and get even better.
Dr. Josh D'Angelo is a physical therapist in Alexandria, VA and co-founder and CEO of MovementX. As a Board Certified Specialist in Orthopedics, Josh D'Angelo is passionate about the role that a physical therapist can play in solving some of health care's biggest challenges. His love of utilizing movement to improve health and quality of life fuels his efforts every day.