Neither of us thought the process would be easy, but we were both surprised by the unpleasant realities she encountered. After submitting over 50 applications, she had:
Few responses, or even confirmations/acknowledgments that she had submitted an application
Of those responses that did come back but turned her away, most came from an impersonal 'no reply' email, eliminating the possibility of asking for feedback
No clarity on how to follow up with any of the companies she was waiting to hear back from.
As she shared more about the process and her frustrations with it, one word kept popping back up in my mind: inhumane. Devoid of even acknowledgment of her applications, it was a stressful, anxiety provoking experience without knowing how she could improve.
While her experience was outside of physical therapy, I think we are equally affected by bad hiring processes in our industry. Most physical therapy organizations fall into the trap of not putting enough intention into their hiring process and ultimately fall at the poles—either little to no screening of their applicants (think of those organizations willing to hire anyone with a PT license) or too stringent of criteria (i.e. those who automatically eliminate a new graduate because they don't have enough 'experience').
Either way, a bad hire is a bad proposition for everyone—both the physical therapist and the employer quickly get frustrated, the physical therapist ends up leaving, and the organization is right back in the position it started. It is time consuming, expensive, and quite frankly exhausting.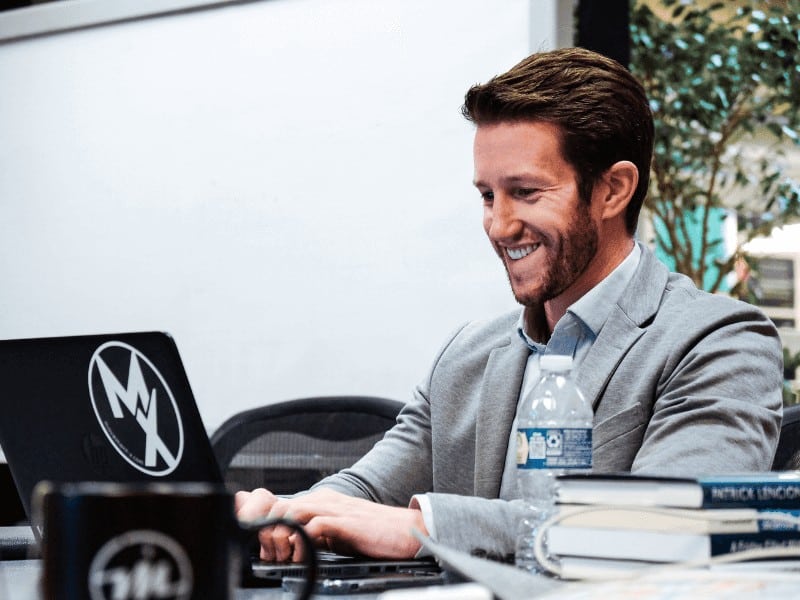 How is the MovementX hiring process unique?
At MovementX, our hiring process is designed to ensure we are putting every physical therapist in a great place if both parties decide it is a good fit. That means MovementX is a place where you as a mobile physical therapist can reach your personal and professional goals, find happiness and fulfillment, and have a positive impact on your patients, the organization, and your community. For us, it means that we find a physical therapist who is a cultural contributor and raises the bar for the entire community.
Whenever we take someone through the hiring process, we stay true to our core value of empathy, working to Elevate Empathy every step of the way. Here's a breakdown of what that means:
1.) Communicative
Internally, we define quality communication as being consistent, clear, and concise. The interview process is no exception.
As soon as we receive your application to become a physical therapist with MovementX, we will review it, discuss it with our team, and a real human will get back to you within 48 hours.
If we decide to move forward with the interview process, we will send you a detailed email breaking down what you can expect every step of the way.

Typically, a complete MX interview process involves 5 steps: a discovery call, two interviews, a chat with a current provider, and one final offer call. If you aren't sure where you stand at any point, we encourage you to ask.
We will follow up with you within 48 hours of each step and also ask that you respond to us within the same timeframe. This high level of quality communication is also what we expect from all providers who are accepted within our community.
2.) Transparent
On the note of setting expectations, we also are clear what we are looking for every step of the way. We don't find value in asking questions intentionally designed to trick you (who is that good for?) or confuse you. With solid preparation, everyone has the potential to do well.
While we are always improving our interview process (see our core value of kaizen), we currently scan for:
Cultural Contribution: Will you not only 'fit' our culture, but how will you deepen and add to it?
Background & Experience: Do you have the characteristics that make a mobile physical therapist or personal trainer successful in our model?
Mindsets: Do you have the mindsets of abundance, value, and growth- three critical elements to being a successful physical therapist.
Raise the Bar: To borrow from Amazon's hiring philosophy, how will you 'raise the bar' for the rest of the MovementX community? Every hire we make should in some way improve the whole community.
About 3 months after our Talent Acquisition Lead, Mandy Teng, joined our team, she remarked about how she encountered a series of scenarios where she was not sure what to tell an applicant, but that my answer was always the same—"tell them the truth."
Honesty, transparency, and communication are foundational to respect. And we respect anyone who takes the time to move through our interview process.
3.) Valuable
The interview process should not only be a time of sensing for 'fit,' it should also be an opportunity to learn. That is one of the reasons we ask you to do activities between steps and exercises (such as role playing) during the interviews. Our team will provide feedback on your performance so that you can expand your abilities, knowledge, and skill sets.
Given that our physical therapists are actively involved in marketing, financial strategies, and diversification of their own career experience, we want to ensure they are well positioned. Even if we decide not to move forward together, our hope is that you still had the opportunity to learn about yourself and grow. Simultaneously, we will do our best to refer you to someone else who might be the right fit for you.
Our model is also unique in that physical therapists set their own personal and professional goals, and once set- we expect the provider to do everything they can to achieve them and we do everything we can to support them in that pursuit.
The interview process should prepare any individual for a successful and long journey ahead. We are proud to boast a 100% retention rate for physical therapists who have achieved part time or full time equivalency with us over our first 4 years in existence.
Ultimately, we believe interviews should be a time of learning, growth, and improvement- not a frustrating experience where you are left guessing about where you stand.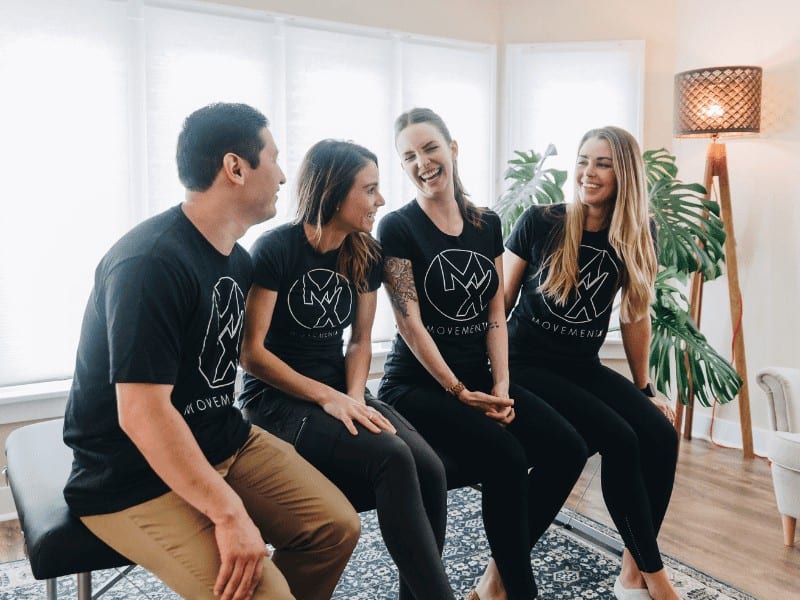 How can I apply to MovementX?
If you think you might be right for the MovementX community of physical therapists and personal trainers, schedule a Discovery Call with our Talent Acquisition Lead, Mandy Teng.
We sincerely hope all physical therapists find a place where they feel fired up to come to work and can bring their whole selves every day. Hiring with empathy is where it all starts.
Dr. Josh D'Angelo is a physical therapist in Alexandria, VA and co-founder and CEO of MovementX. As a Board Certified Specialist in Orthopedics, Josh D'Angelo is passionate about the role that a physical therapist can play in solving some of health care's biggest challenges. His love of utilizing movement to improve health and quality of life fuels his efforts every day.