When we think of our mission, we also think of how it impacts our providers. If our providers are truly living their best lives, surrounded with the resources, environment, and community they need to succeed, we know they will be taking great care of their patients and living their best.
We have long believed empowered providers will empower their patients.
While our mission is a message that resonates, we lacked an objective way to measure our mission. After all, how do you really know if you are helping someone live their best life?
And that's when we set our aim on first measuring our mission against our providers' collective success. Our answer to how we have done so is below.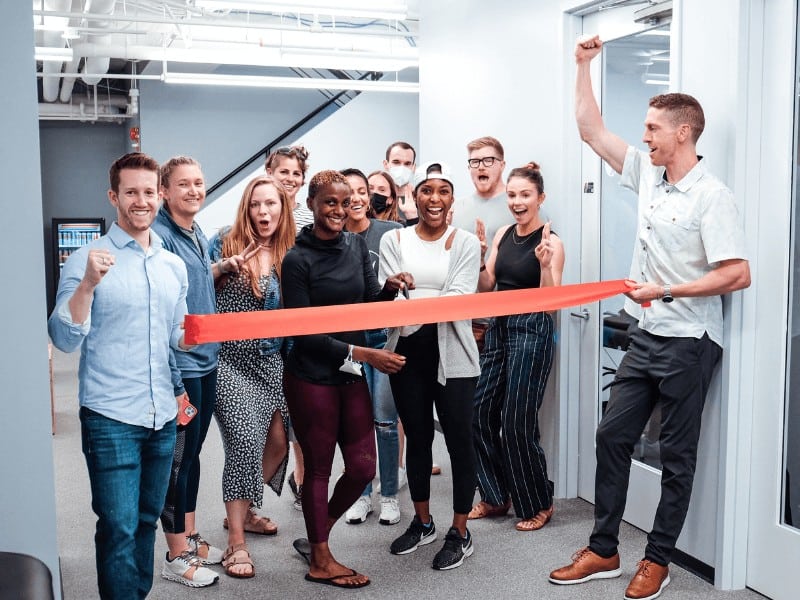 100 Thrive in '25
100 Thrive in '25 gives us our first objective goal of whether or not we are meeting our mission, starting with our providers.
Thrive speaks to the depth we aim to go with every single provider. We use data from our engagement survey, based on validated research. There, we gather insights about how close providers are living relative to what they deem to be their best life, and how they rate their wellness in various domains of their life. It's our intention that every provider in our community is thriving.
100 speaks to the breadth of how big we hope to grow in 2025. It would effectively mean we double our size between 2022 and 2025, a pace we are confident means a stronger company for all, both bigger and better.
We measure our progress towards our goal of 100 Thrive in '25 bi-annually, via our Engagement Survey in May and December. In our last survey, 81% of our community rated themselves as Thriving. We consider that good, but also know that we can do better.
The Building Blocks of Thriving
If we are to work towards ensuring every provider reaches a thriving life, it needs to be supported by a resilient community with ample support.
100 Thrive in '25 is a catchy phrase and a great way to measure our progress, but we knew we needed to bring it to life. So, at the beginning of the year, we broke down this concept even more:
We introduced Our Annual Theme—Community (and more specifically Catalyzing Community)—that all activities this year are centered around.
We bring Monthly Topics to the team to discuss and help them thrive. Everything from being deliberately developmental to building a strong financial foundation for themselves, and we host company sponsored Community Huddles on the topic.
Our Bi-Monthly (2x/Month) Thriving Thursdays newsletters speak to the theme each month, further delivering impactful and relevant content to the inbox of our providers.
And our MX Weekly Newsletter to our whole internal community integrates content to help providers thrive each week.
Now, it takes a lot more than huddles, newsletters, and even education to help someone thrive—but it has been a strong start in the right direction.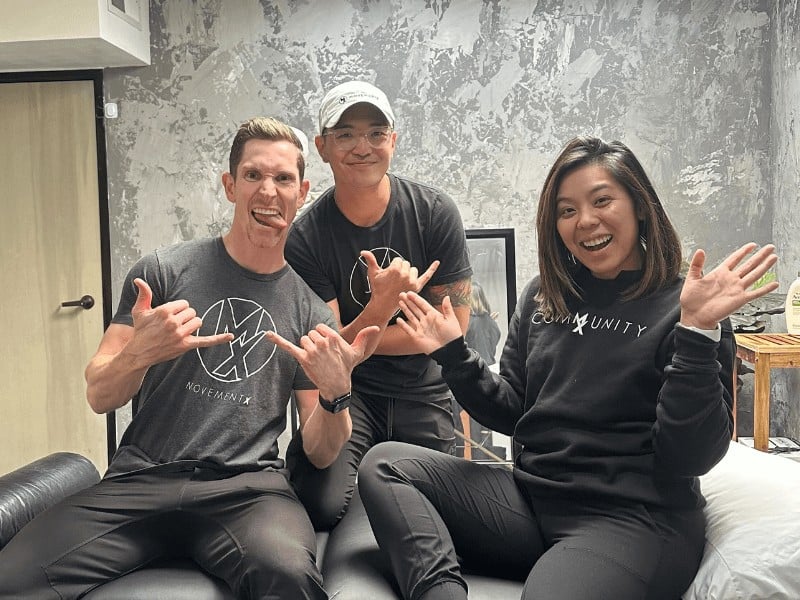 A Detailed Vision
What brings the concept of 100 Thrive in '25 home is the vision we are developing around it. Inspired by Zingerman's, we are developing a 'vision of greatness,' or a detailed picture of exactly what we look like when we reach our big goal of 100 Thrive in '25.
The vision is not just mine- it will take our entire community to succeed, so we have pulled everyone into shaping the vision. Starting in January, we have been through a participative process to create it:
All staff were invited to a Visioning Workshop to create their own version of the Vision of 100 Thrive in '25. That was used to develop a draft, which we then…
Brought to the entire community for a company wide Community Huddle. There, we practiced visioning for our personal lives and provided feedback on the company vision. And finally…
We are doing small group workshops with 3-4 people to further refine our vision of what we look like when we reach our goal 100 Thrive in '25.
The process above will result in our Vision of Greatness, which we will release later this year. It will also provide us a roadmap of our main strategies in the coming years (as well as just importantly, what we will not be doing).
The Pathway to Success
If we hope to achieve our big goal and our Vision of 100 Thrive in '25, it will take a truly catalyzed community—a group of individuals all leaned in, supporting each other at every turn; ensuring that every provider feels like they have 100,000 people at their back, all rooting for their success.
It will take more great providers applying for and joining the community. If you're interested in joining a community that can help you thrive, consider setting up a discovery call with our incredible Talent Acquisition Lead, Mandy Teng.
And of course it will take more great partners and patients, who trust us with their care and the care of their loved ones.
But, with this group of providers and staff, there's no doubt in my mind we will reach our big goal and well beyond. And I cannot wait to see the positive impact on our providers, and all the patients they provide with great care—the movement health restored, goals met, and lives transformed.
Dr. Josh D'Angelo is a physical therapist in Alexandria, VA and co-founder and CEO of MovementX. As a Board Certified Specialist in Orthopedics, Josh D'Angelo is passionate about the role that a physical therapist can play in solving some of health care's biggest challenges. His love of utilizing movement to improve health and quality of life fuels his efforts every day.