Our Approach to Financial Transparency
At MovementX, we have always believed in the concept of transparency, both for our patients and our providers.
Transparency, when done well, builds trust and creates a stronger community. There are numerous ways in which I think it does so, including but not limited to: engaging and empowering our team, creating a clear picture of what success looks like, facilitating an ownership mindset, and building better decision making.
And ultimately at the end of the day, transparency makes everything more fun.
That is why we embarked upon a journey of creating a Financial Transparency structure, where our team could turn towards to get informed about our finances and build trust with how the organization is spending its money.
Inspired by groups like Zingerman's and trailblazers like Jack Stack (he wrote a fantastic book on the topic: The Great Game of Business), we first set out to come up with our own set of rules, beliefs, philosophies, and structures around transparent financials, and I'm excited to share with you today.
The MX Fundamentals of Finance
Our Fundamentals of Finance get us aligned from a values perspective, and prepares us for meaningful discussion. Check them out, below:
1. Profit = Fuel for Our Mission
Profit is often considered a 'dirty word' in healthcare, but the realities of business and our capitalistic society is that we need it to survive.
Money is the fuel to continue pursuing our mission. With plenty of fuel, we can go on forever. Without it, the pursuit of our mission ends.
Therefore, profit is good. We just have to be very thoughtful about how we use it, which leads us into our second fundamental: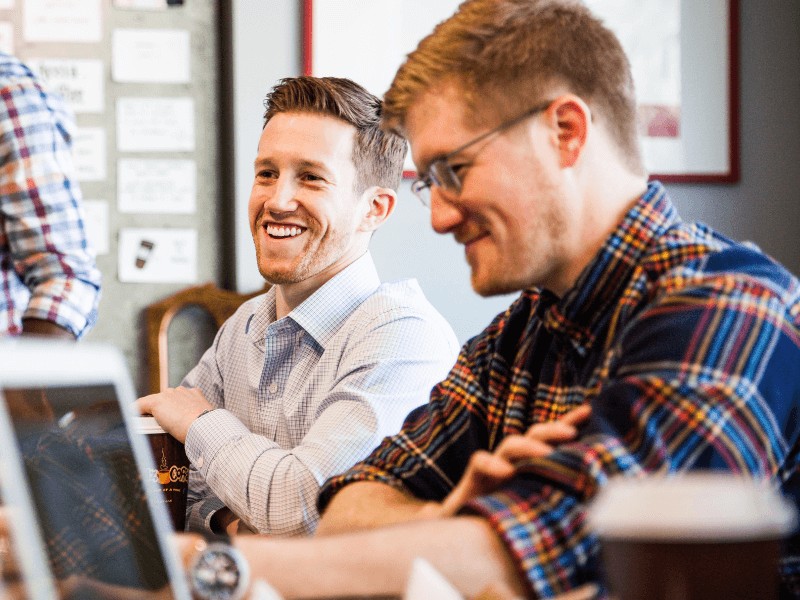 2. Growth Drives Impact
It's imperative that organizations are clear on why they want to grow.
Growth for the sake of growth is toxic. I heard a speaker recently say that 'the only thing that grows for the sake of growing is a cancer cell.'
At MovementX, we grow to expand our impact. We also must measure that impact consistently to ensure it's in line with our values and creates the change we seek.
In turn, this ensures how we spend our money is purposeful (reflective of one of our core values: passion x purpose!). And if we do this well, MX will be more valuable to our communities + society as it grows.
3. As We Get Bigger, We Get Better
Growth and quality should have a linear relationship.
As organizations get bigger, they often become bloated. At MX, we focus on becoming more efficient, more informed, and driving better communication to capitalize on economies of scale.
This enables us to take action other smaller organizations cannot, and we are already seeing evidence of that reality. When we first started, we didn't have the money to sponsor lunches, coffee dates, and pay for events to make our community stronger. Now we do, and it's fun to see the strengthening connections within our team.
4. We Take Great Care of Our People
We use money to pursue our mission of helping people move their best, so they can live their best.
When we think of our mission, we first think of our providers. We strive to create compensation packages for our providers that are the best in our industry to continuously appreciate our people and attract the best. And we spend to ensure they have a great environment and are thriving, so they can take great care of their patients.
And when we think of our mission, we also think of our patients. We spend wisely on our operations and reinvest in the growth of our people, products, platform, and process, so they can have an 11-star care experience every time.
5. Future > Past
We spend enough time looking back to learn the lessons of the past, but spend most of our time focusing on the future. Our team has adopted the 20/80 rule, which means that only 20% of our time should be spent looking at the past and 80% should be spent looking forward.
MXers are optimists by nature and with an intentional focus on the future, we can build a healthier organization and society.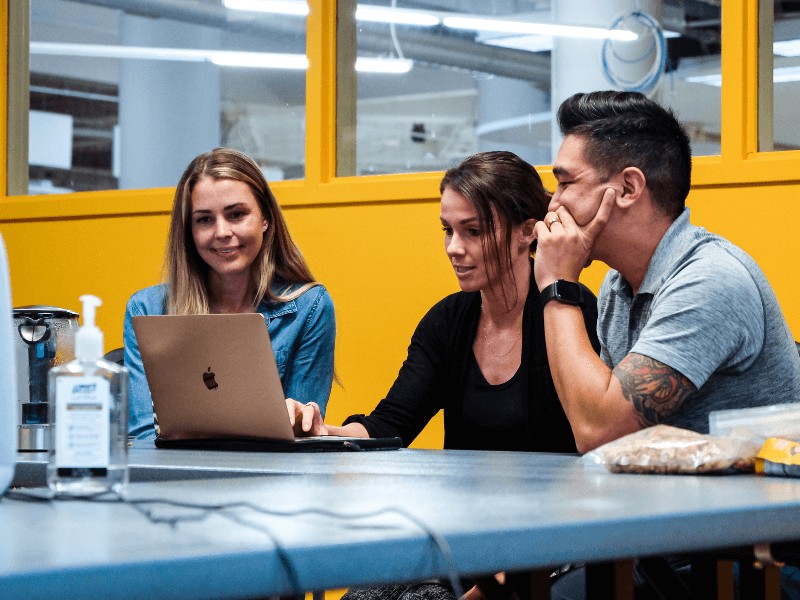 6. We All Own Healthy Finances
We take an ownership mindset at MX. That means knowing how our money is spent, educating ourselves on business, and catalyzing our community.
Each location and department is also building their own 'Scoreboard,' which gives everyone a quick glimpse into the health of their team and the organization at large.
Success starts with each of us, and we all acknowledge the impact one individual can have on our finances. Ultimately, we win or lose as a team.
Open Book Finance Meetings
Once our team understands our Fundamentals of Finance, and how each relates to our bottom line, it's time to dive into the meetings.
At MovementX, we have started monthly Open Book Finance meetings that every teammate is welcome to attend. Each meeting reviews our financial Key Performance Indicators and dives into our financial statements.
We aim to answer questions such as, how are we performing relative to our projections? Where do we have areas for improvement in the coming month? What needs to be explored further or understood in more detail?
Everyone in the organization has the opportunity to ask questions, learn, and educate themselves on finance. This creates stronger individuals, and a stronger organization.
Shared Success
What ultimately brings all the pieces of Financial Transparency together is when we can share success across the organization. We have introduced 'mini games' throughout the organization, where we all compete for prizes as small as free coffee days or as large as free trips to Disneyland.
Each mini game has a set target, established prize, and ensures we either all win or lose together. It has been a fantastic way to catalyze community and get the team excited about achieving a big goal.
The next step for us is to implement bigger picture ways to share success, such as creating pathways for stock options and profit-sharing. Longer term strategies will help ensure we are all aligned in our goals for growth, and more importantly for impact.
Conclusion
While we are early in our journey of Financial Transparency (it takes time to build a robust system!), I'm a firm believer that it can positively transform an organization and an individual's life within an organization.
After all, the more people that are invested in our growth, the more people that care about how an organization spends its money, the stronger we can collectively become.
Dr. Josh D'Angelo is a physical therapist in Alexandria, VA and co-founder and CEO of MovementX. As a Board Certified Specialist in Orthopedics, Josh D'Angelo is passionate about the role that a physical therapist can play in solving some of health care's biggest challenges. His love of utilizing movement to improve health and quality of life fuels his efforts every day.